This thread is made to suggest ideas simply post your idea if other players pin it up and seem intresting i will put it there
(i also suggest my ideas (well because the thread is myne))  :00444:
also you can see what is planned or not or what game makers will do from source of forums, developer ansers or patches that confirm that.
Key: Note the source of those are taken from other forum posts or questions to the developers that have been ansered.
Proved:  are issues that have been done.
In progress:**  **issues that are in progress.
Planed:  issues that will be done in the future.
Under discussion:  are issues that might be done or discussed by the how they will be done.
Discarded:  issues are ones there are very low chanses to be done.
Issues withut key: havent got source so they are suggestions that recently asked.
Maps played on pvp could be added (why not?)  **(in progress) **in some casses 
It will help devs work less for making maps but expanding the map
ok we see you guys add maps to invasion but they are too many shuldnt the invation map expland and add more than 4 sectors?
Maps are too many i dont think they can fit on those four things  i mean expanding invasion universe will be a nice idea and making the routes for each hagar to another longer will make harder to make mocrytals items taken with monocrystals shuld be rare and everyone have them right now.
Adding more building kinds (Planed) ****"something like that is planned"- quote.
Where you can sell your items also good idea you wont have to travel back with the big road you have to pass. 

Buildings that repair your ship.

And re-ammo you also good idea.

Or adding a building where ou queue up for pvp.

Or buying items then geting them to haggar to mount them.

Or a comunication lab where everything related to corp and sector conquest shuld be done. 
Invation is realy great mode but synergy SHOULD be added.
in this mode you play and no synergy and something.(from killing turets pirates law enforcement ships etc.)
many players find no reason to play invasion they want synergy
Variety of levels (ranks).
…Should be added
First sectors near the hagar  shuld be rank 1
-The harder tier 2 with pvp but ships with rank  more than 7 cant fight pvp there
Sectors for t3 ships with t5 ships unable to fight

And t4-t5 sectors where loots will give the most credits  higher sector level  = better loot  this will  also prevent "Ace pooding"  .
Alsoshuld have the permition to enter all sectors but have a warning if they  enter a higher rank sector, this will   alow them to travel through hagars  with corp mates for backup but this will need rework for the loot because a t1 ship shuld not take the loot of a t5 one this or find another idea
or something liek this could be added
More items for crafting.
More items shuld be added like tools or special items with high expense people realy like these.
And rescources should be found easyer.
i mean its hard to find stones around and most of them contain money the stone amount around the map shuld be more.
All sectors shuld have a role.
This may be done will add more logic about where you are and what the sector is for forr example (wars hapen there often etc)
some of those sectors may be…
Sector good for mining minerals.

And for pirate fights.

Pvp.

And alien ivations etc.
Also there shuld be a module that you will have to craft to travel to uknown space and fight aliens which it will cost many many credits
And add  a hard thing to fight at specific sectors for each faction where high tiers will play it like pve and get good loot and synergy (if added)
this will make the invasion more intresting in some sections.
Fort muerto: The home of criminals
the latest patch have brought us  the great fort muerto (the old pirate complex) map in invasion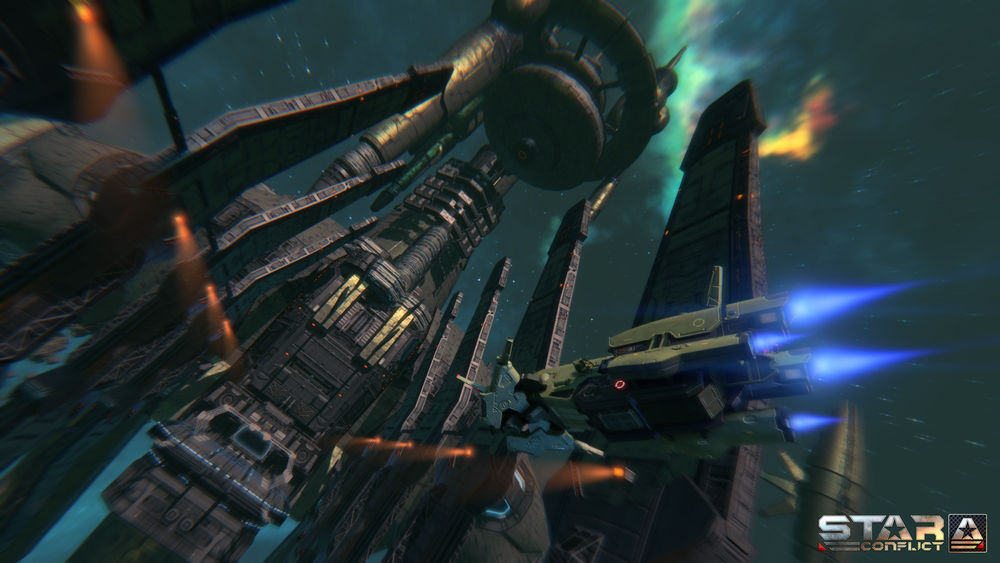 but how about making it hagar for pirates and criminals? its located at the central sector it would be nice idea for people with -2 karma to go there than normall hagars 
as they wont permit them to dock, fort muerto shuld be for all cartel pilots of the game this feature might offer
conflict against players with good and bad karma
   this should be the home of bad karma playersfighting against good
strong ai defenders to fight with if a good player go there the ai with this and the ones from ggood hagar shuld have same durability and strength

variety of wars with ai good vs bad  good shuld have less durability (just for scenery :))

the ability to trade items and make it an important place and them most frightening one

uh whatever

and much more features
this hagar shuld have its own missions for monocrystals too it might sounds bad idea becus devs will have to make a new hagar textures etc but why not thinking about it
i will also post tha to my section for sugestions in another thread
I posted this at patch discussion, its copy pasted this why it may have unstable meanings regarding to where it posted.invasion is just beta yet devs may do much more but those are some ideas somehow    :yes_yes:
However i will keep refreashing the page to give ideas to the game creators, those arent meant to be done im trying to help making the game better andgiving ideas