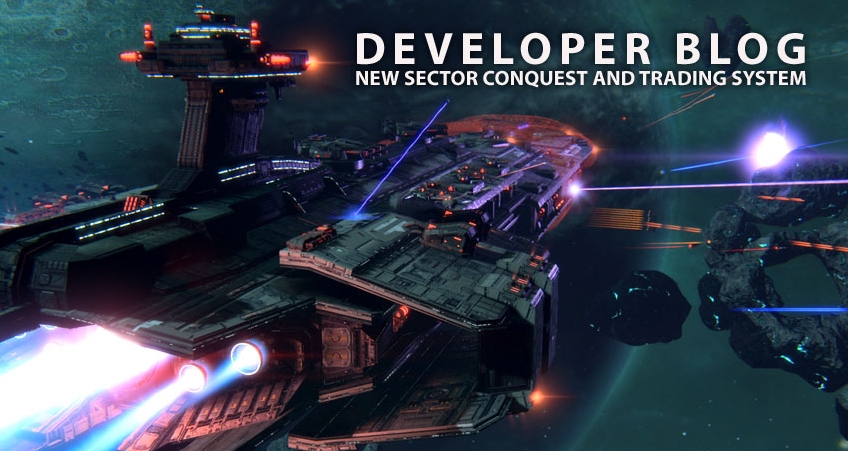 **Mercenaries, for the first time this year UMC presents its reports from the development of Star Conflict! 2016 gave us not only the long-anticipated destroyers and a bunch of new game modes and ships, but also significant updates to the proven and beloved tech. The game enters the new year with new innovative Ellydium Corporation technology, a global update of Sector Conquest and a trading system. In this developers blog entry we are going to talk about two latter two and upcoming innovations.**
Sector Conquest
**The most important change in the mode is the emergence of a full-fledged battle creation system. When a corporation attacks or defends a location, all active wings and corporation pilots will be able to participate in the battles. You'll just to need to launch into from the hangar into SeCCon on a rank 7 ship or higher, when the mode is available. The system will create battles and distribute all wings, squads, and even solo pilots.**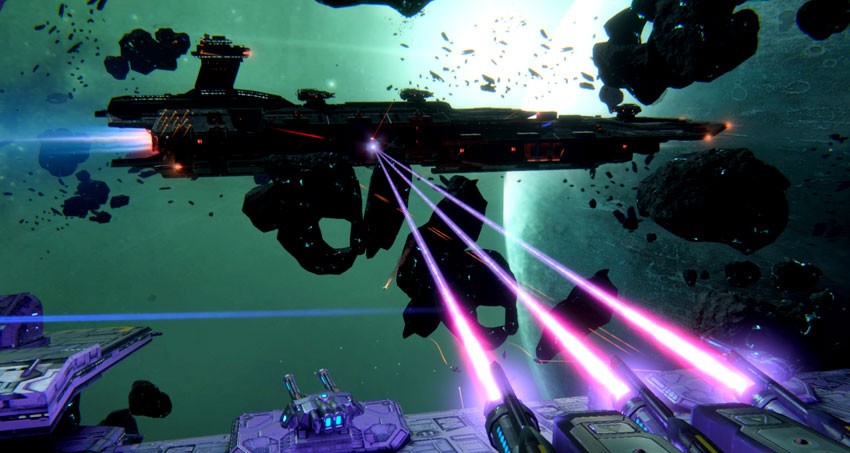 Successful battlefield activity of corporation members will bring Influence Points to the location where the corporate dreadnought is currently stationed, and the points will remain there when you move the dreadnought.
Several corporations can compete for location ownership, provided that their dreadnought level corresponds to location level. When the owner completely loses influence points in the location, the corporation with the highest score in the same location takes over.
Holding multiple locations at the same is going to become a difficult task that requires serious tactical approach in the planning of dreadnought movements. With each battle cycle the impact of competing corporations increasingly affects the owner, speeding up influence points depletion. However, the longer a corporation holds a location, the greater the reward becomes.
In the future rewards will also change and become more diverse. Pilots will also be able to receive and complete special tasks for Sector Conquest mode. And battles themselves will become more dynamic and intense. The changes are just around the corner!
**Trade**
**One of the most anticipated and intriguing features in the game. The feature, which can eventually radically change the economic system of the Star Conflict universe.**
The first thing our pilots are going to notice is a new tab in the chat window. This is where you can find the latest sale offers and contact vendors. The very process of transfer and payment of goods will work through the familiar in-game mail.
Sale price will be freely set by the seller with a fixed minimum value in Galactic Standards. You can start selling goods starting with rank 9 and higher, and anyone can be a buyer.
We have been hinting that the unused ship components for Dart and Gargoyle will be useful in the near future. They are going to be one of the first things available for trading, along with blueprints and some other crafting objects.
Trading in Star Conflict still has a long way to go, constant updates over time will significantly expand and improve the functionality of this system. Details coming soon!
**The fifth anniversary of Star Conflict**
Star Conflict is 5 years old! The game, as they say, is in its prime! We are delighted to invite the pilots to take part in festive space battles!
The festive program includes not only the classic rocket fireworks and traditional special event, but also new stickers, portraits and special colour schemes for your favorite ship. And every mercenary, whether veteran or novice, will become the owner of a unique title.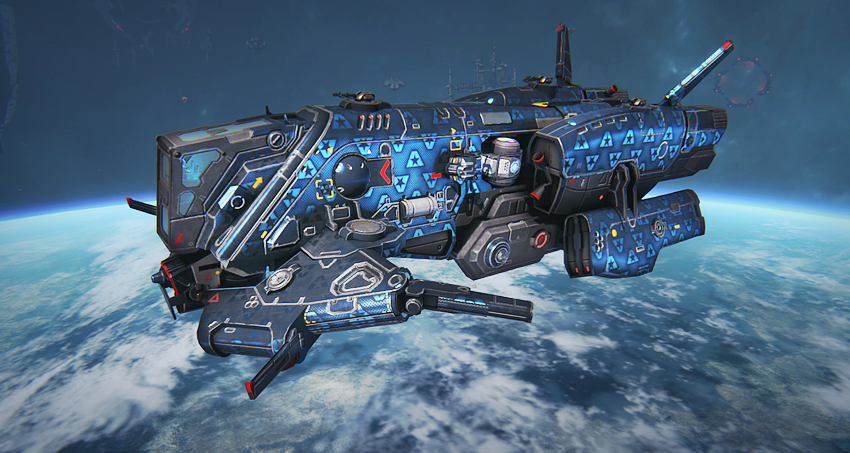 Future UMC plans include pleasing pilots with traditional updates of Empire, Jericho and Federation ships, as well as new experimental modes for PvP and PvE. And 'Ellydium' corporation will soon be ready to present their innovative version of an interceptor based on Alien technology. Stay tuned — this is just the beginning!