SUGGESTION
NEW CLASS: DESTROYER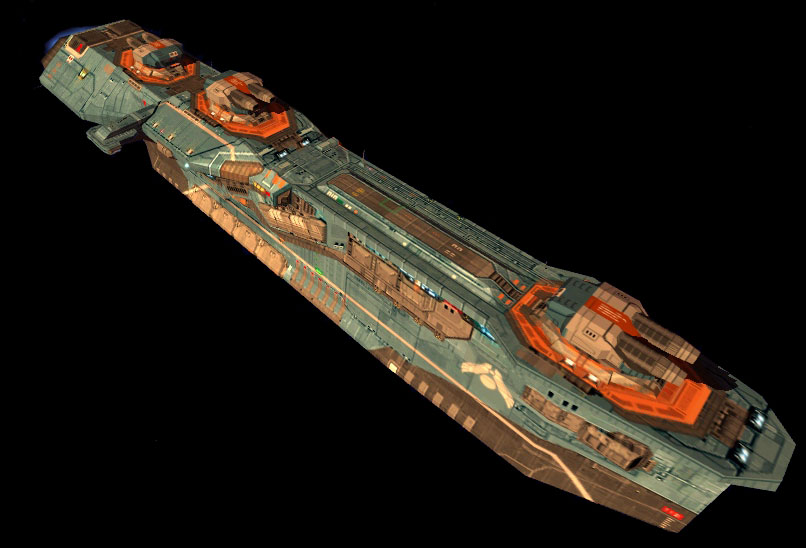 This is an example of a classic destroyer.
Destroyer stats
-Nearly half the speed of frigates (They are twice the size of frigates)
-Nearly more the firepower, but even slower barrels and firing rate. 
–2 Hit KO Interceptors (rare chance to hit)
–4 Hit KO Fighters (Medium Chance to Hit)
–10 Hit KO Frigates (Main target)
Amount of HP, Shield, Slots, speed, and Modules TBD (to be decided)
NEW MODE - DESTROYERS REQUIRE 2 PLAYERS 
-One player is designated Pilot and torpedo Launcher and target designator
-The second Player is gunner controlling the Shields and the Turrets. 
-Both players have to work together to ensure survivability, 
GAME PLAY BALANCING
Special Game mode which allows only 1 destroyer per team, and it is only unlockable to players in corporations. 
If one person wants to use there own destroyer, then at least one person has to AGREE to play as the gunner during the match 
Voting maybe involved?
Team Vote?
Suggestions?
SUMMARY OF ROLE
Destroyers are NOT support vessels, They are for frontal assault on the enemy team which REQUIRE support and gain attributes for being with the vessel (Perks?) Players have to be very skilled pilots due to the weight and speed of the vessel ) but Mostly rely on teammates to deal with fighters and interceptors so the destroyer can deal with the frigates. 
It only requires 2 frigates with all weapons bearing to take down a destroyer in 20 seconds.
Destroyers have a specific weakness - There engines (A separate module) which is not shielded as heavily - thus a exploit that people have to aim for and a objective in which to defend. 
Thanks for reading and post what you think. For more information look up Homeworld 2 for the references  But I belive that this would be an excellent addition to the game in the FAR future.