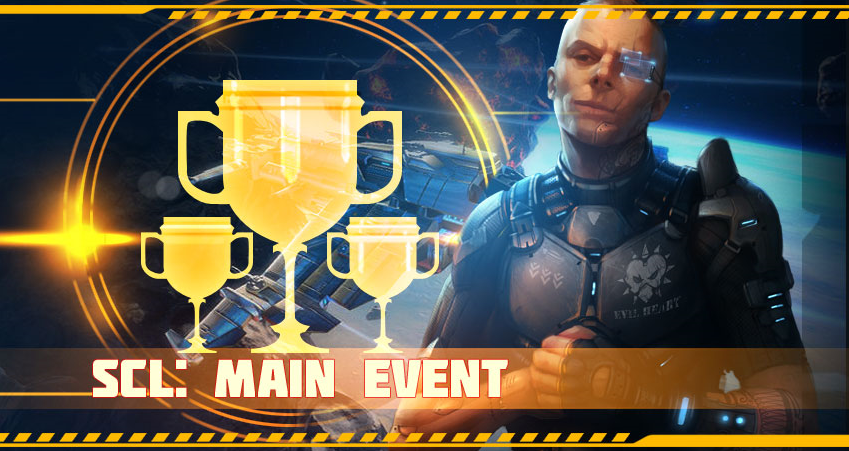 Test season is over — it's time to start preparations for the main event of Star Conflict universe — the finals! The top eight teams will come together to fight for the title of the test season's Grand Champion!
Top eight teams list. These rosters are fixed and these pilots are allowed to participate in the playoffs. Let us pay tribute to these stubborn and talented pilots. Today they are the strongest in all of the universe!
Adventure Time
Captain: Leto
Vorobei
DragonXXL
Gladiator
Dreamcast
Airus
ProstoVlad
Disinfector
nubik1
Dno
Captain: mzhelskii1987
Itachi
Aggressor
deleted96
Talamina
Nikosar
NiftuCal
Nostrum
xlMaXlx
fars
Captain: starcore
freekzy
CBAT
Fedman47
Natival
SteelWarrior
OmegaFighter
bax
Captain: NERW
TheBat
NEYTRON
Guf
merdosa
Xuguk
xD
Cr0
MarinerReal
Connective people
Captain: connective
Koromac
phoenixfire009
Djoylok
D6KA
JoZer
Suiqintou
ECMnoob
random
Captain: Triche
Tpyukach
Kenshy
Arakis
yJLuTo4Ka
Ben4ik
Neltharaku
STIL
Thunderbird
the rochi
Captain: azverin
Fj22
zuz3
fix77
Rince
ZARIDON
DjFood
zitruskiller
Palash
rose
Captain: ShenaSky
niripas
PrM
Stormsystem
elBobrito
ShiningLight
FENIX528
Vels
NuclearHail
Captains of the teams that have received the right to participate in the Main Event must confirm their participation before 12:00 GMT on February 19 by sending a confirmation letter in the game to TtesportsLezort. If anyone from the list does not confirm their participation before that date, the quota shall be canceled and the invitation will be sent to a team lower in the rating.
Broadcast
The finals will be broadcast live in Russian. You can watch the broadcast on matchdays: February 27, 28 and March 5, 6 at 16:00 GMT.
Future season
We have heard your feedback and analyzed player activity after changes of certain parameters in the test season. We decided that we will continue to develop this concept and try to make the prize pool as diverse as possible. We will describe our plans in detail in the next season.
Details of the regulations and the final stage awards can be found on the forum.