We are announcing the start of a Winter DLC sale in Star Conflict!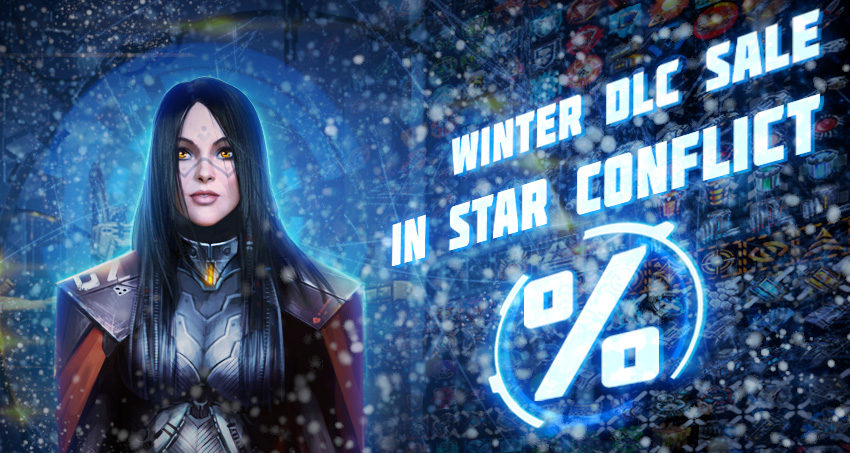 New Year is upon us. We're announcing 50% discounts in our in-game store and on Steam. The sale will last until Monday, January 4.
You can purchase DLC in the game by pressing the 'DLC' button in the ship tree.
Respectfully yours,
Star Conflict team