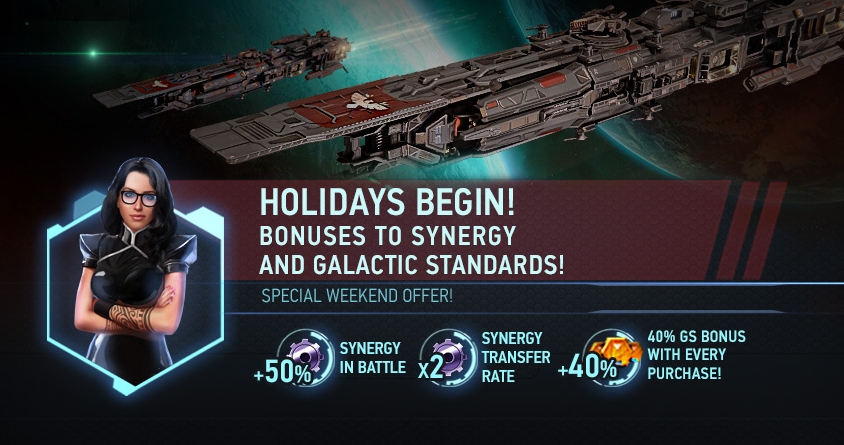 **New Year is coming: it's time to restock for the holidays! Engineers of all factions are advised not to postpone adding funds to their personal accounts and do it right now, two weeks before the New Year.**
It's an excellent opportunity to efficiently purchase Galactic Standards before the holidays!
Attention! Only a couple of days are left to build the high-rank Empire destroyer Vigilant
Special weekend offer!
+50% synergy in battle

x2 synergy transfer rate

40% GS bonus with every purchase!
This offer does not apply to DLC-bundles
Yours faithfully,
Star Conflict team