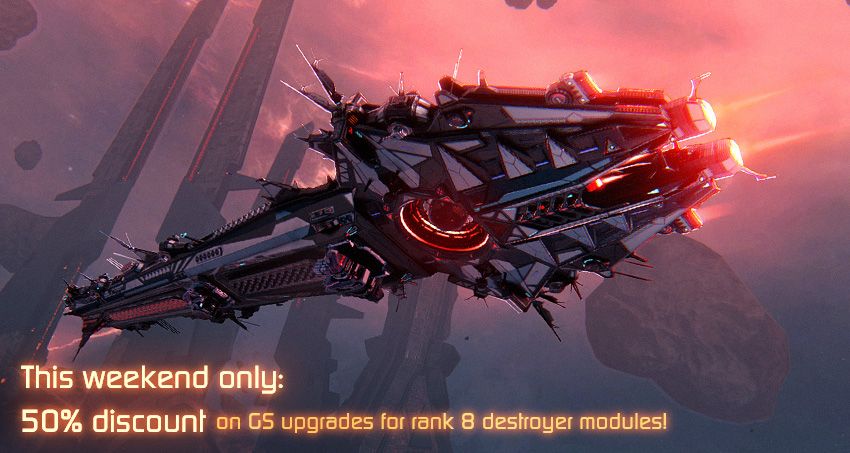 Legendary destroyer weapons!
Rank 8 Destroyer weapons can now be upgraded to legendary status! You can upgrade your 'Coilgun' and 'Meson cannon'. Components required for upgrades can be found in secret stashes and ore clusters of high-rank Open Space locations or purchased in special bundle containers.
This weekend only:
50% discount on Galactic Standards upgrades for rank 8 Destroyer modules!
Good luck, mercenary!
Sincerely,
Star Conflict Team