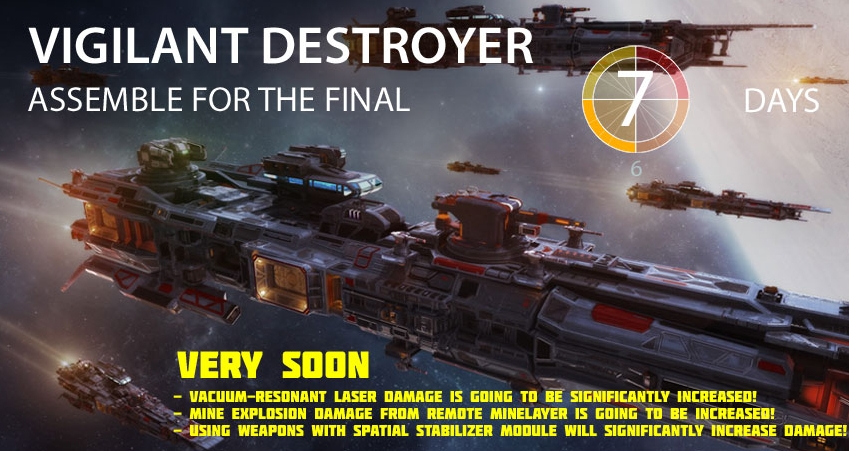 Pilots! The race for destroyer Vigilant is coming to an end! Less than a week is left until the end of production of the high-rank Empire destroyer Vigilant.
UMC engineers decided to change some parameters of weapons and modules of the Empire's destroyer Vigilant
Very soon:
Vacuum-resonant laser damage is going to be significantly increased!
Mine explosion damage from Remote minelayer is going to be increased!
Using weapons with Spatial stabilizer module will significantly increase damage!
Complete all special assignments. This will help you build the destroyer Vigilant before its production is suspended!