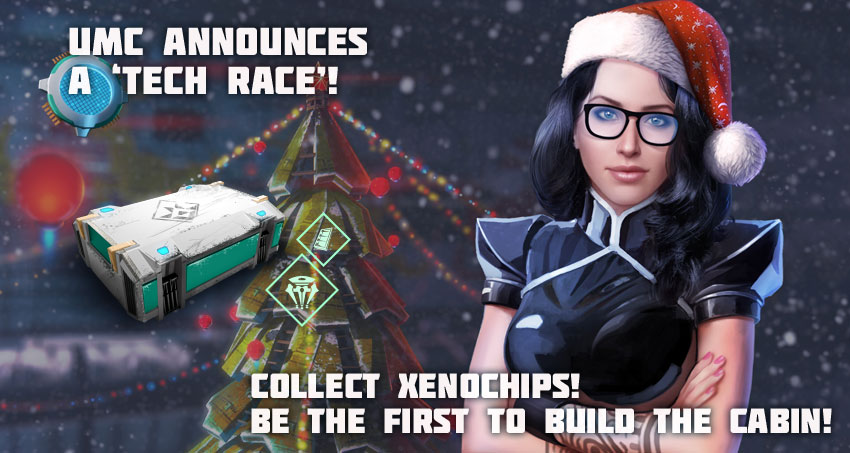 Attention to all pilots! The cabin of the new Ellydium fighter 'Thar'ga' is now available for production to all pilots. And a bit later all mercenaries will get the opportunity to grow a full ship. This is done in order to even the odds of getting new ships for all pilots. Take part in in all missions of the Centre during the New Year holidays, play in tournaments and leagues. Be one of the first to assemble the new ship's cabin!
Everyone who participates in the 'Tech race' receives a special game currency — Xenochips.
Xenochips can be obtained by completing missions from Miss Frost and Selena Galo
Xenochips can be obtained by participating in tournaments
 Xenochips will be removed from the game on January 17
 
The obtained xenochips can be exchanged for a special 'Xeno container' bundle where you can find xenocrystals and rare Alien alloy resources.
In this bundle pilots will also get one of the special weapons from the Klauss Inc. corporation.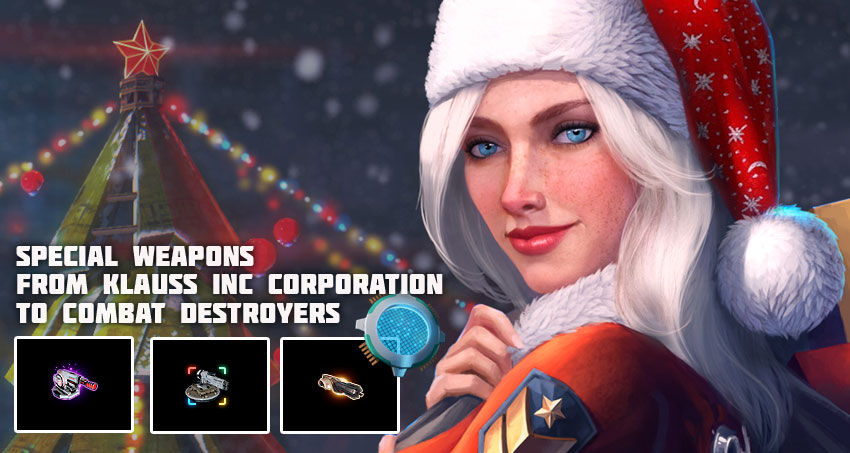 Miss Frost, a representative of corporation Klauss Inc., announces the immediate availability of special weapons intended to effectively combat destroyers. Modified weapons inflicts double damage to destroyers and are 15% more powerful than their conventional counterparts.
During the New Year holidays these weapons will be available to mercenaries in the winter form. After the holidays, on January 17, the weapons will be withdrawn from all pilots.
3 types of new weapons for all nine tech levels are going to be available in total.
Phase Suppressor NY
Long-range weapon with average rate of fire. Double damage to destroyers. Hits also reduce the target's shield and hull regeneration. Available only during the New Year holidays.
Flux Phaser NY
EM weapon. Projects a targeting beam. While the trigger is pressed, a plasma charge flies along the beam. Upon the trigger's release, the charge explodes. Double damage to destroyers. Available only during the New Year holidays.
Mass Accelerator NY
Standard kinetic weapon. Projectile speed grows with uninterrupted shooting. Double damage to destroyers. Available only during the New Year holidays.