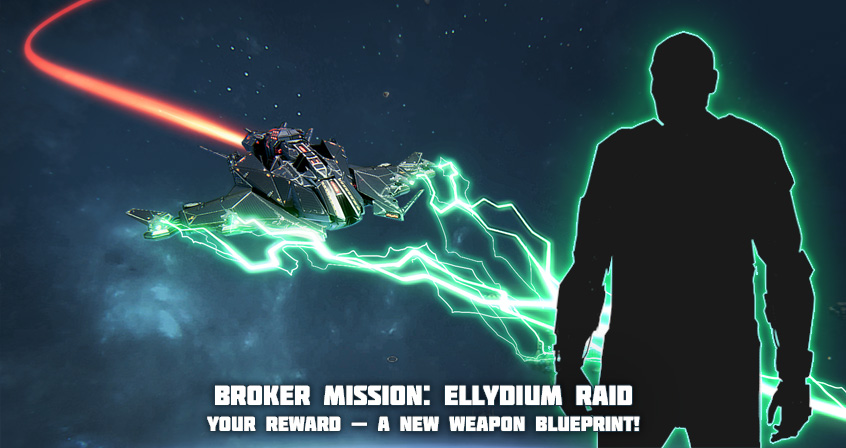 Pilots! An urgent task from the Broker! This is a time-limited offer. The task will be valid till 03-00 MSK July 11th.
The Broker's mission
 In PvE mission 'Ellydium Raid' take 1st place in effectiveness 3 times over the weekend.
 As a reward you will receive a unique Alien weapon blueprint 'Thi'Lith' for installation on fighters!
Some time ago, 'Ellydium' ceased cooperation with the Cartel and it resulted in the loss of one of the corporation's complexes, where Crystallid research had been conducted. To complicate Cartel's access to remaining data, Ellydium organizes mercenary raids on the complex, spreading rumours about iridium stocks. To complete the current project we urgently need the data from this base. Your objective is to join one of the raids and attract maximum attention. At that time, our people will be busy evacuating the data.