Hi all!
— In this topic you are free to ask me / each other,  if you need help with:
Linux/steam - Star Conflict setup

Teamspeak on linux

NVIDIA / AMD graphics drivers 

sound issues
Even if you are just getting started building a system, or wanna switch to Linux. Just ask.
I've been using Arch, Debian, Manjaro, Mint, Ubuntu, Slackware, Gentoo and many more.
– Also you could share your setup / ideas on how to get better graphics performance, lower ping/stutter, faster loading etc.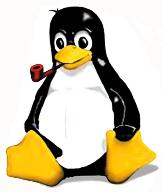 Sharing is caring!
#attached you find a compressed archive containing a simple script to disable mouse acceleration and set sensitivity to minimum
[disable_mouse_accel.sh.tar.gz](< base_url >/applications/core/interface/file/attachment.php?id=10591)