Show-event "The Chase"
Saturday, February 25, 15:00 UTC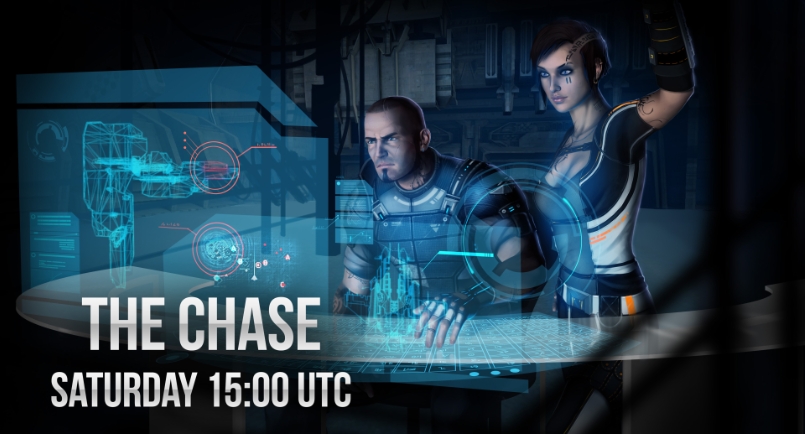 The important information has been given to DESU corporation management, that the Federation leaders decided to break the piece with the families of Jericho, signed at the beginning of the war against Biomorphs. Fleet Alliance of Free Worlds is concentrated in one of the sectors that cause sudden massive attack to a weakly protected worlds of Jericho.
DESU Leader collects his best pilots and goes to a hidden route in the heart of Jericho, to bring the news about the treachery of Federation in time. Unfortunately, one his pilots is a traitor, who is ready to hand over their former leader to Alliance agents. Federation immediately initiates "The Chase" in all of their sectors and announces a reward to everyone who will be able to find and destroy DESU group.
Mission: To find and destroy a group of pilots, following an unknown route from the station "New Eden" to Jericho station "Mendez-IX". Shoot down any pilot in this group (can be repeated).
Reward: 50 xenocrystals for every target.
Regulations: To verify that you have fulfilled the mission, you need to take a screenshot, which should be captured at the time of the kill. Post these screenshots in a Special Tread after the event.