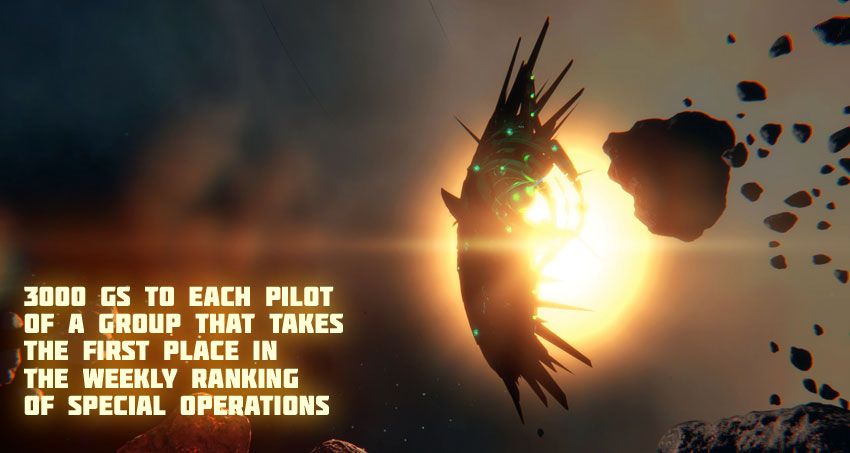 Despite the beginning of the offensive on the Alien sectors, two incredibly powerful Alien ships continue to attack the border sectors: Destroyer and Defiler. Stopping them is a tall order, but with your help we can definitely handle them!
We will reward the best pilot squad that can kill the Destroyer or Defiler faster than anyone else!
Center pays 3000 Galactic Standards to each pilot of a group that takes the first place in the ranking of special operations 'Defiler' or 'Destroyer' (only for ranks 13-15).
Only one record per week is taken into account. The moment of gathering weekly results is Monday, 9:00 a.m. (UTC+0).
If the team improves its record (after a week of setting the previous one), it gets the reward from UMC once again!