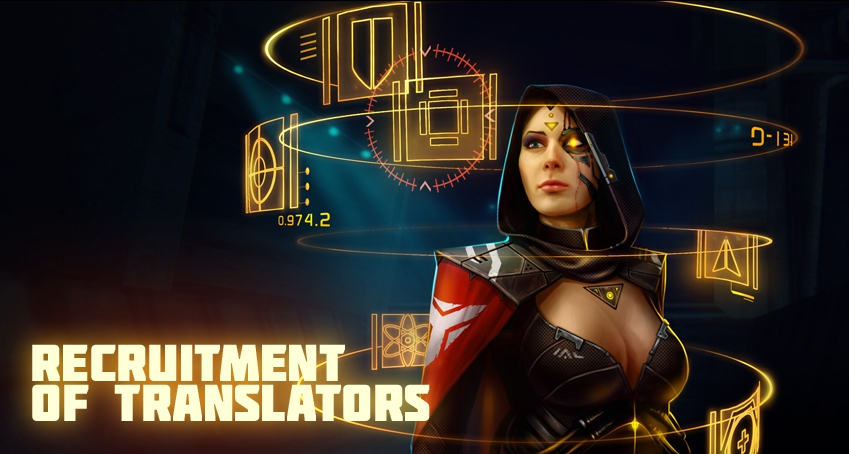 Dear Pilots,
we have noticed that an increasing amount of players would like to play the game in another language than English. Therefore we want to offer you the possibility to help us with this work.
Your task will be to translate the game and important news from English into the according language.
Open positions:
1 French translators
3 Korean translators
3 Turkish translators
1 German translator
Requirements:
You need to be at least 18 years old
You need to be native speaker of the according language
You need decent knowledge of the English language to be able to communicate with the team and to translate the game
You should have spent a couple of months in the game already and be ready to spent a lot more with the game and with the team. After the finished translation there will be still more work with keeping it up to date.
You need to know the game very well in order to understand what you are translating
You need to be online and active in Skype, forum and game at least once per day
If you are interested in this task and want to be a part of the Star Conflict team please send a pm to [me](< base_url >/index.php?/user/12279-error/).
All discussions go [here](< base_url >/index.php?/topic/21672-recruitment-of-translators-discussion/).
Thank you for your help and see you in space.