Howdy !
Internally we developed a statistics tool for checking any new applying player into FrogSwarm.
Then I decided to finally share it with you because it may be interesting for all. https://rh.frogswarm.fr/sf
Version 2.0 is now OUT!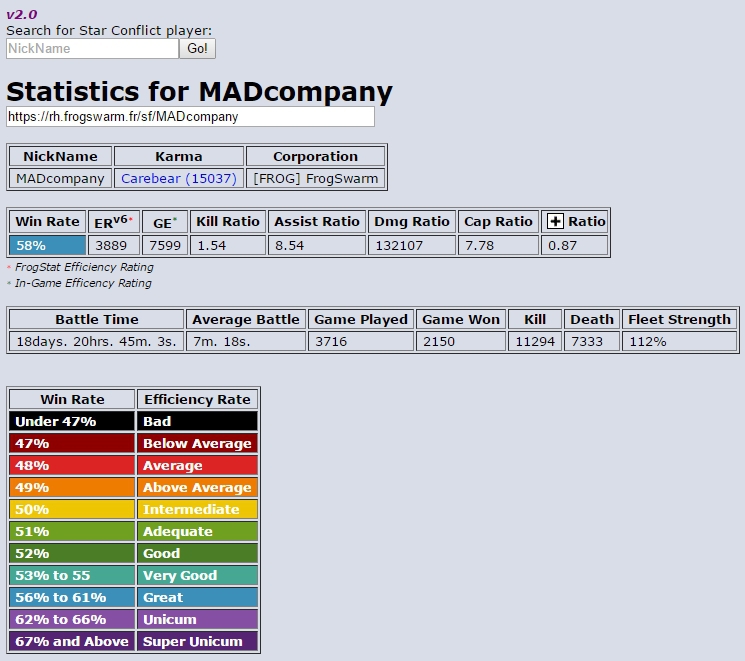 Any suggestion is welcome, we'll be glad to improve it if you have any use of it.
Have Fun !