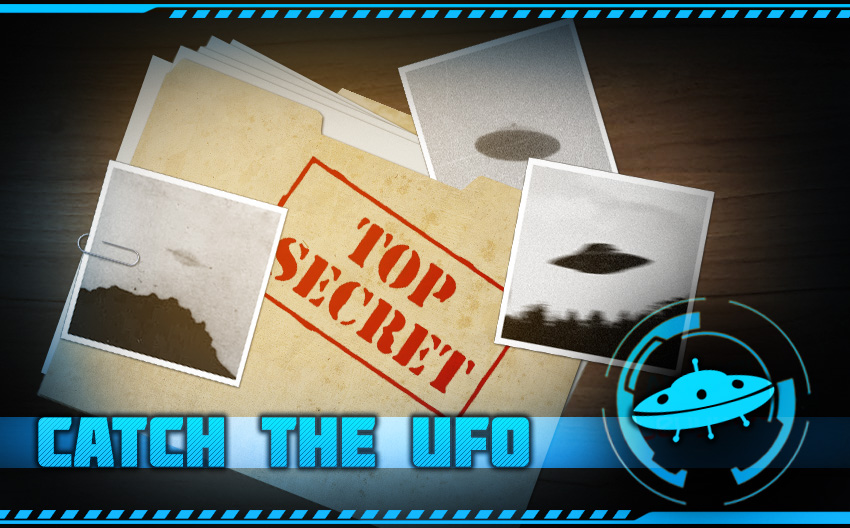 Photo contest "Catch the UFO"!
The tasks of the contest:
As we all know, there is no doubt that extraterrestrial life exists, and that aliens from other planets have been living among us. Some people think that they can hide the truth from us, but we are not fooled! Let's show the world that we know the truth!
We are waiting for your original photos on any of these topics:
1. UFO photos
UFO in the sky, in your house, "Battlecruiser" in the neighbor's yard?
2. Aliens Among Us
Your best friend or acquaintance, your pet or you yourself are not from this planet? It's time to tell the truth!
3. Mysterious objects in the world
You never thought that a seemingly innocuous and familiar subject is hidding something mysterious and strange, that was sent to us from the depths of space?
You can photoshop the image of your dog, or yourself, make the photo of staging excavations of the alien with your friends, and if you could take a photo of a UFO, which had landed in a nearby forest – send it to us!
You can imagine the history of your photos by adding some comments.
We want to hear the truth from you! Take your photos, documentary or staged, and send it to us. Fully hand drawn pictures are not accepted! Graphic editing allowed, and the measure of editing the photo is only limited by your imagination.
We look at:
Realism of your photos;
Originality of your photos and ideas;
Sense of humor;
Author's fantasy used to create the photos;
The complexity of the photos.
Post your photo to our facebook group! Also don't forget to add your ingame nickname and comments (if it is necessary). If you have several photos, please mention the topic too.
If you don't have an account on the facebook, please feel free to send me your photos via e-mail event@star-conflict.com.
Everyone can take part in this contest. Each participant can send us no more than one photo for each topic. You can choose one or all of them!
The photo must be original and created only for this contest.
The photo should be devoted to one of the topics (per picture) of the contest.
The contest will run until September 29. On October 1, we will choose 3 winners who will receive one of the following prizes:
1st place - 8250 galactic standards and a poster with your own photo as a gift;
2nd place - 4070 galactic standards;
3rd place - 1430 galactic standards;
Good luck! The discussion and questions are [here](< base_url >/index.php?/topic/21319-photo-contest-catch-the-ufo-discussion/).
Always yours,
Star Conflict team.