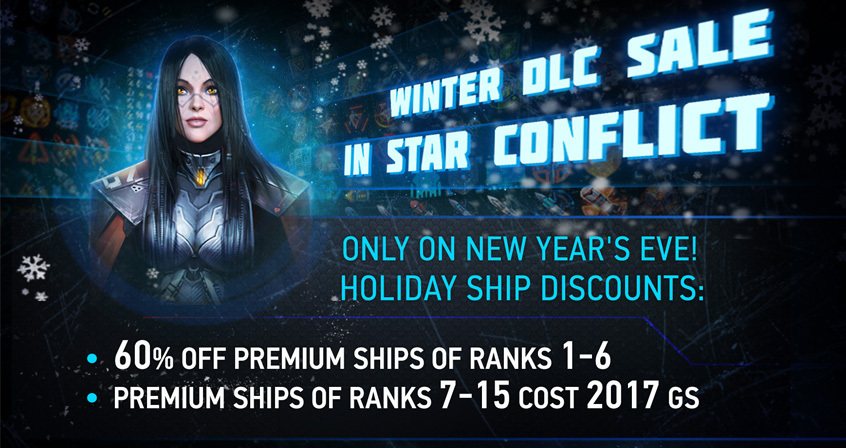 Happy New Year to all our pilots! It's time to harness the power of Alien technology for the benefit of mankind!
Holiday discounts:
60% off premium ships of ranks 1-6*
Premium ships of ranks 7-15* cost 2017 GS
*Does not apply to "Ellydium" and low-rank Secret projects, which can be assembled from components.
New Year is getting closer, and so we announce the beginning of a grand DLC sale in our game store and on Steam!
Until January 2, you can purchase all DLC with a 50% discount! Unique bonuses and ships are waiting for you!
Bring joy to yourself and your loved ones with a great Christmas gift!
Yours faithfully,
Star Conflict team