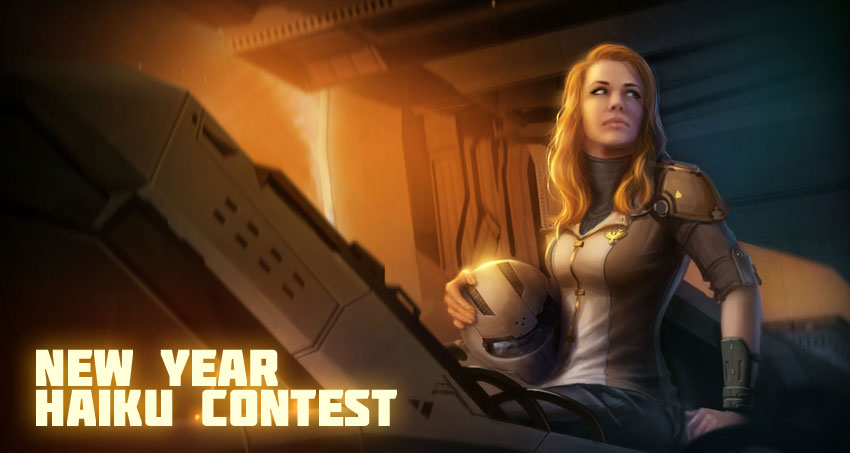 Pilots!
December is upon us, which means the whole world and the universe of Star Conflict will soon be greeting Christmas and New Year. Of course, we will do our best to make December very intense and exciting for our players. We suggest kicking things off with a contest, namely a haiku contest.
Haiku — are three-line Japanese poems with 17 syllables (5 +7+ 5) about humour, love, landscapes, history and other subjects.
We invite you to write and publish your own haikus about Christmas and New Year in the game. 
Requirements:
The haiku must be written by you;
It has to be a new haiku, never published before;
You don't have to follow the 5+7+5 form, the only limit is 3 lines and 60 characters without spaces;
The haiku has to be in English, literacy and correct formatting are welcome;
It has to revolve around the theme of Christmas and New Year in Star Conflict;
The traditional rule 'one entry — one contestant' is still in place.
We will select the entries that we like more than the others, and reward the authors of top three haikus.
Entries must be published in a special thread on Star Conflict forums.
Entries are accepted from December 2nd until December 17th.
The authors of top three entries will receive special prizes:
1st place award — 6016 Galactic Standards;
2nd place award — 4516 Galactic Standards;
3rd place award — 3016 Galactic Standards.