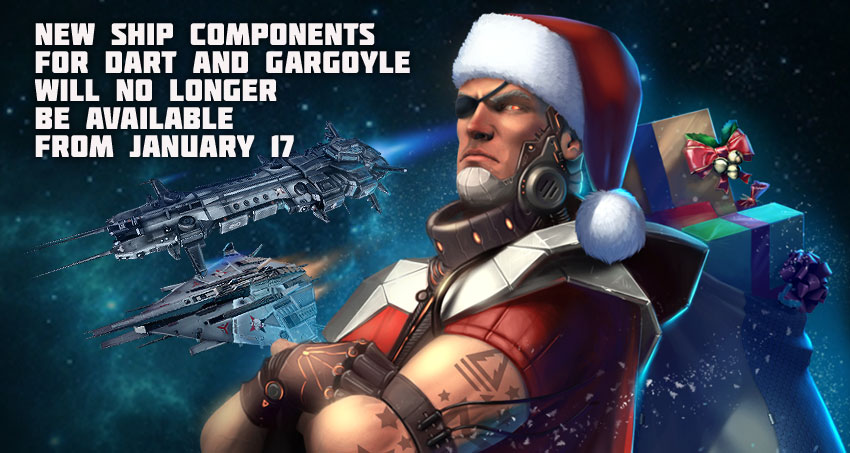 Pilots! UMC reminds you that tomorrow, on January 17, all the New Year's festive specials come to an end.
'Cyber-Santa' bundle will be removed from the game. And with it the unique bonuses to credits, loyalty, synergy, as well as bonuses that increase the characteristics of your ships in battle will no longer be available as well.
Ship components for the new ships: rank 10 Jericho fighter Dart and rank 10 Empire frigate Gargoyle will also be removed! We suggest you keep the previously obtained components in storage. They are going to be very much in demand, even after the holidays!
Yours faithfully,
Star Conflict team