So in game, all of my target boxes are about a mile away from the targets. This is purely a visual bug as my actual reticule seems to be equally out of sync, so on screen I can clearly see the enemy ship is way below the target, I aim and fire at the target lead, and the gun hits, alsot firing equally out of sync.
It's not really game breaking, but it makes it almost impossible to blind-fire, or to tell friend from foe when their box bears little relation ot their physical location. All started as of last patch (0.7.9):
This picture, you can see the friendly to the right offset above him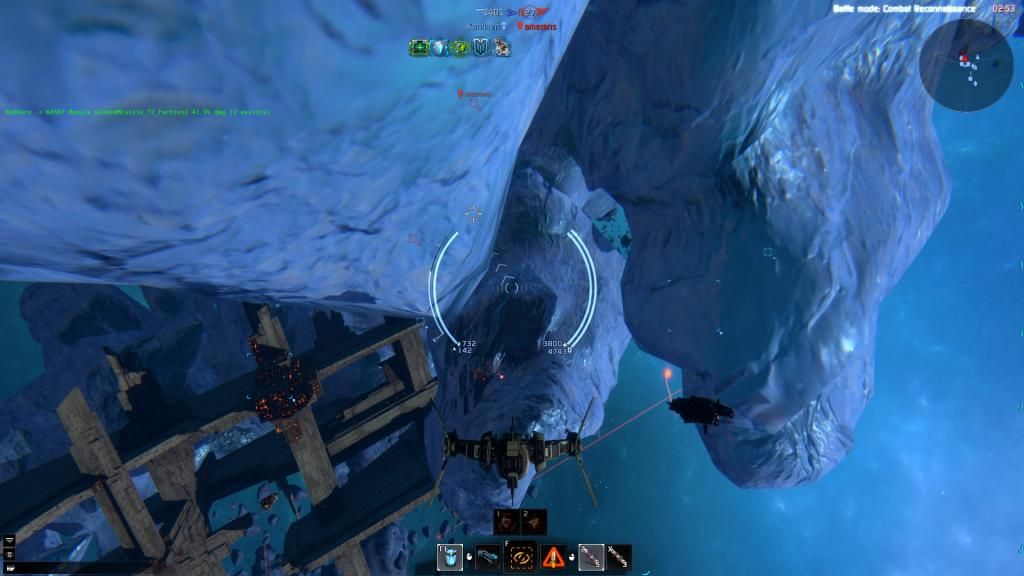 and the enemy in this one,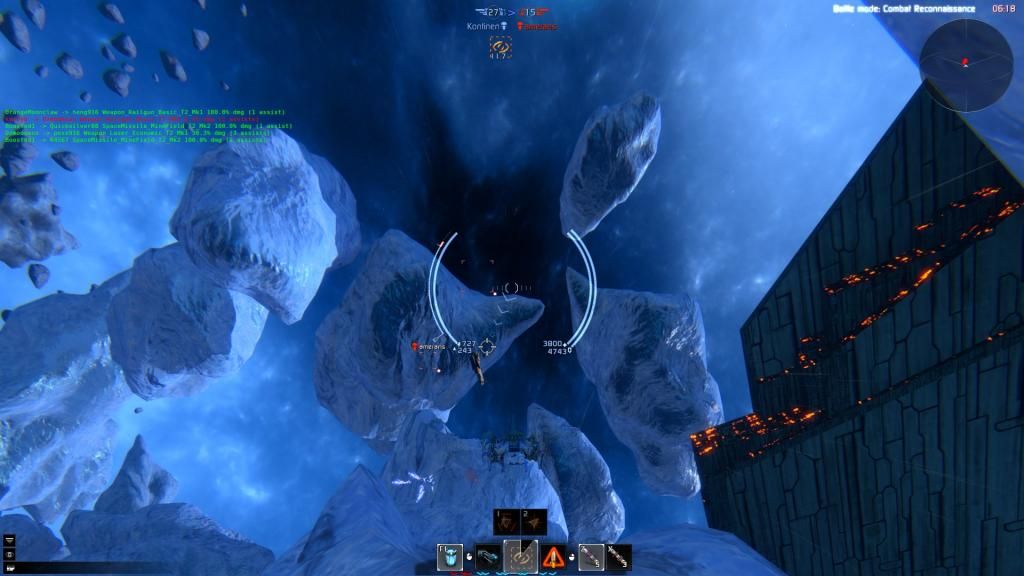 system is:#
Processor: AMD phenom II X6 2.8 GHz
Ram: 4 GB
Graphics: nvidia geforce GTX460
OS: win 7
Yes i've tried reinstalling as well as updating relevant graphics drivers. Any ideas?