(Edit: edited to match the bug report format)
The game loads, and freezes permanently.
Er… because the game doesn't load at all?
Since the latest patch, every time I launch the game this happens (with some variations here and there).
Launching the game from Steam.
The black screen with the loading symbol at the bottom left corner comes in, followed by some white boxes where the word 'loading' should be. The entire computer either hangs completely, or the sound loads but nothing else happens (but I can use other apps, I can use cmd+option+esc to force quit SC.
MacBook Pro 13" (mid 2010 model), running on Snow Leopard. Never had any issues before this.
(Edit: found my game log file)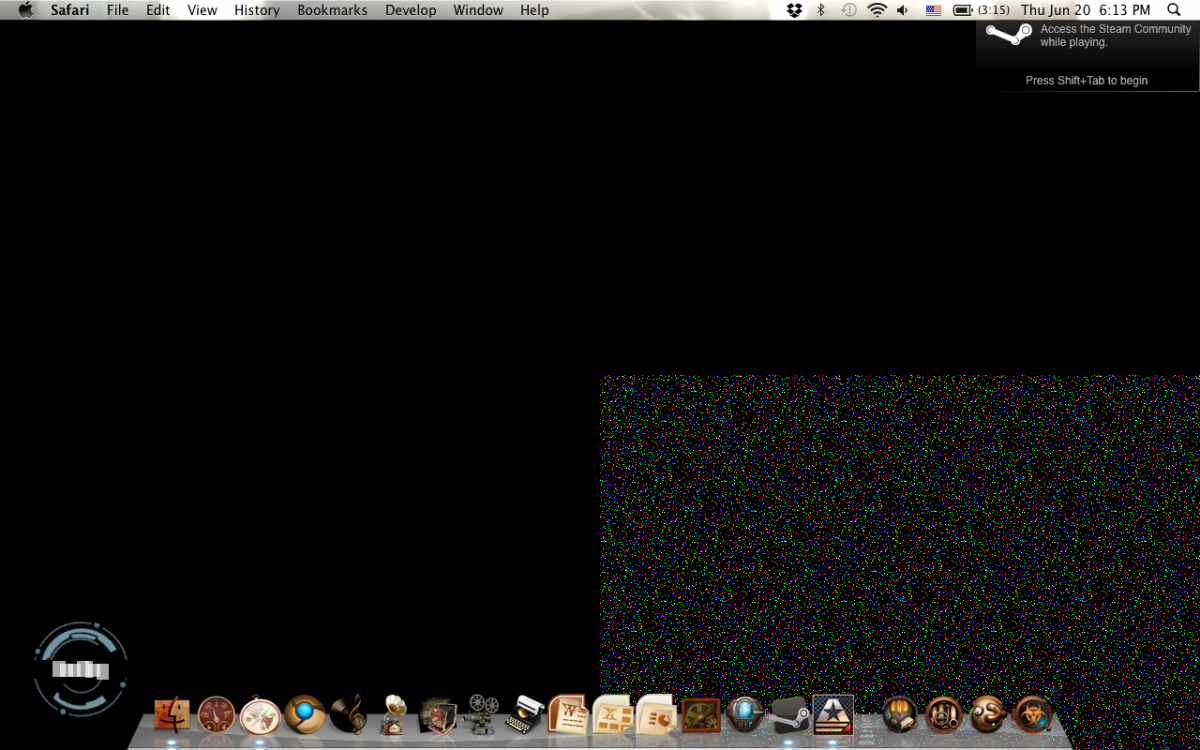 [game.txt](< base_url >/applications/core/interface/file/attachment.php?id=6249)