Yo I'm looking for a "Mature" corp that got room for a filthy "Casual"… I'm mostly on during the mornings (since i work night shifts) But I'm almost always on the whole day during the weekends. Voip (Teamspeak,Mumble, Ventrilo) is a must! need that background chatter while you slaughter those fresh out of boot camp recruits! The game is fun solo but i feel like it could be so much more fun fighting with groups of friends. so this is my attempt to find a corp. 
A little info about me.
I'm 26 years old, From Denmark, Work night shifts, Spend upwards to 8 hrs behind the screen a day. Been a hardcore gamer for as long as i can remember, Tend to top scoreboards often in shooters but i will still focus on winning the game rather than kills, Just returned to Star Conflict after getting a mail that 1.0 was released and so far I've really been enjoying myself. Some of the other games i play are War thunder, Warframe and BF4 just to mention a few. Currently not in any active clans in any games.
Posted stats well… just because i can and some corps might be interested in that. (currently Only in T1 and T2 Maxing out synergy with all ships)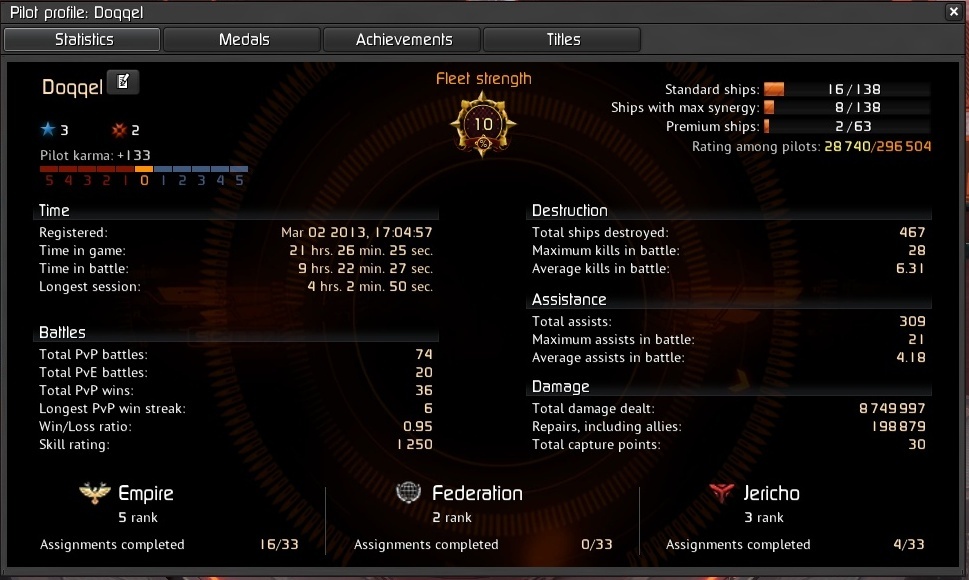 Thanks for taking the time to check my post and if you want to contact me. Do it In game or Through Steam http://steamcommunity.com/id/Doqqel
-MrDoqqelz