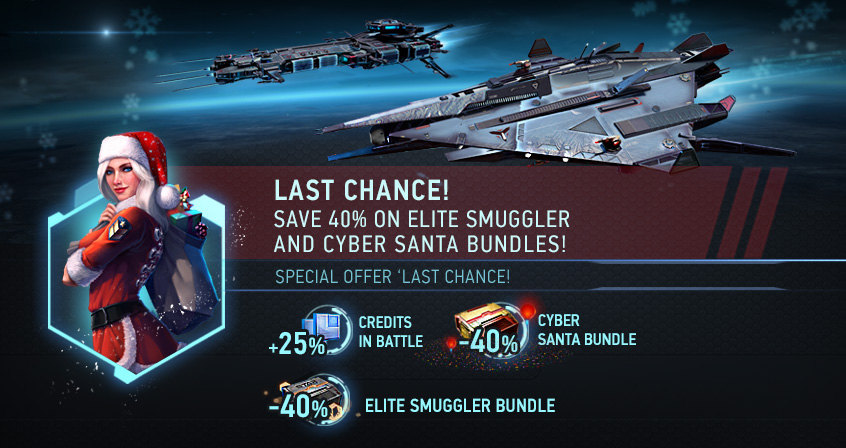 Pilots! New Year celebrations are over. Today, you have the last chance to get the components and build the unique ships Dart and Gargoyle, as well as obtain a unique colouring scheme 'Gold Dragon' for your ship!
Special offer 'Last Chance!':
+25% credits in battle
Save 40% on Elite Smuggler bundle
Save 40% on Cyber Santa bundle
Cyber-Santa bundle!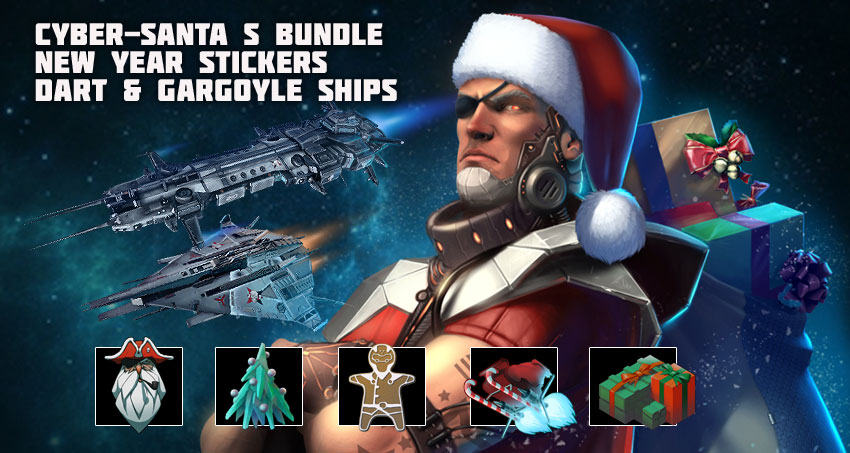 Cyber-Santa bundle contains unique bonuses to credits, loyalty, synergy, as well as bonuses that increase the characteristics of your ships in battle. You can buy the bundle repeatedly. Duration of identical bonuses stacks
And only in this bundle pilots can obtain components of the new premium ships: rank 10 Jericho fighter Dart and rank 10 Empire frigate Gargoyle! Unique weapons. special and active modules are also available for these ships. We suggest you keep the found components in storage. They are going to be very much in demand, even after the holidays!
Elite Smuggler bundle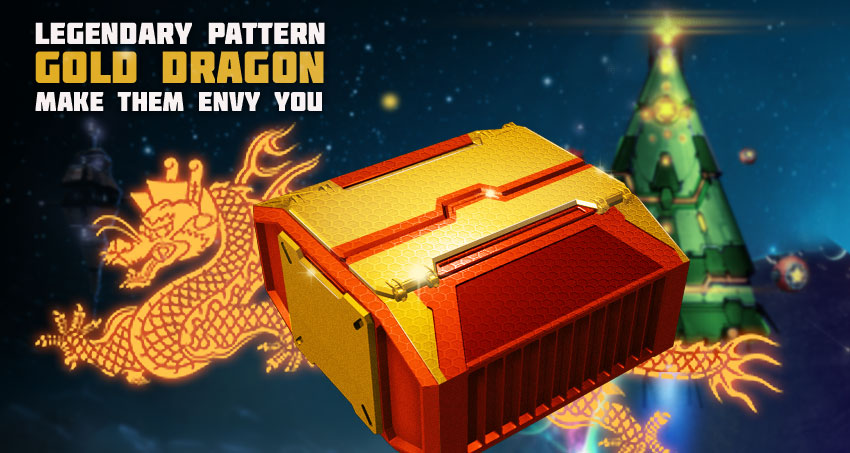 An improved version of the smuggler bundle, it contains up to 5 random items from the 'Smuggler's Container' and a unique colouring scheme 'Gold Dragon' for your ship! Buying x5 bundles gives you 3-5 monocrystals and increases the chance of getting the colouring scheme!