Pilots! It's summer and on June 1 we traditionally celebrate 'Children's Day' together with our players.
Only this day, our 'Seniors' actively help out newbies and get a special achievement as a reward.
To do this, your squad needs pilots with a rating 2000 points lower than yours. Help them in battle!
Your team must win the battle, and then you will get the achievement 'Child Defender'!
Also we have great offerings!
June 1 to June 7:
х3 first victory bonus
+50% credits on Т2 and Т3 ships
June 5 to June 7:
+50% loyalty from contracts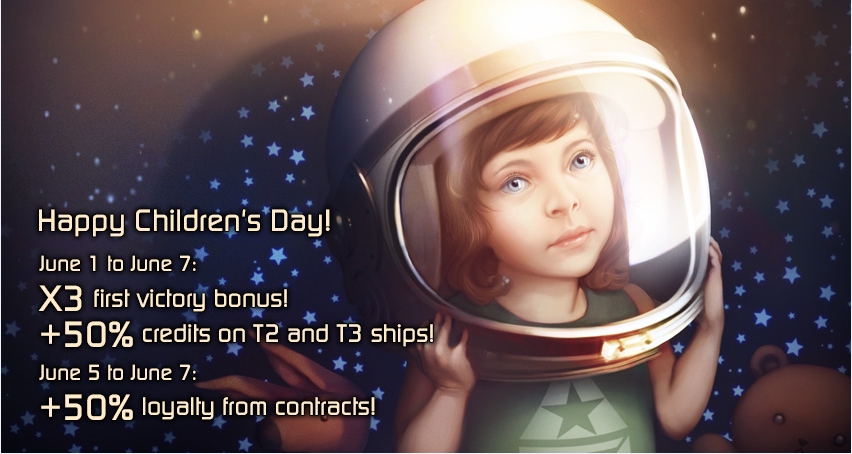 share your opinion with us in the [Discussion](< base_url >/index.php?/topic/27272-june-1-international-childrens-day/)[.](< base_url >/index.php?/topic/27272-june-1-international-childrens-day/)