In this first picture, the ship is turning down, yet the engines are turned up. This is wrong. The resulting thrust from these massive engines at the rear of the ship pointing up would be the nose of the ship turning upward as the rear of the ship is pushed down.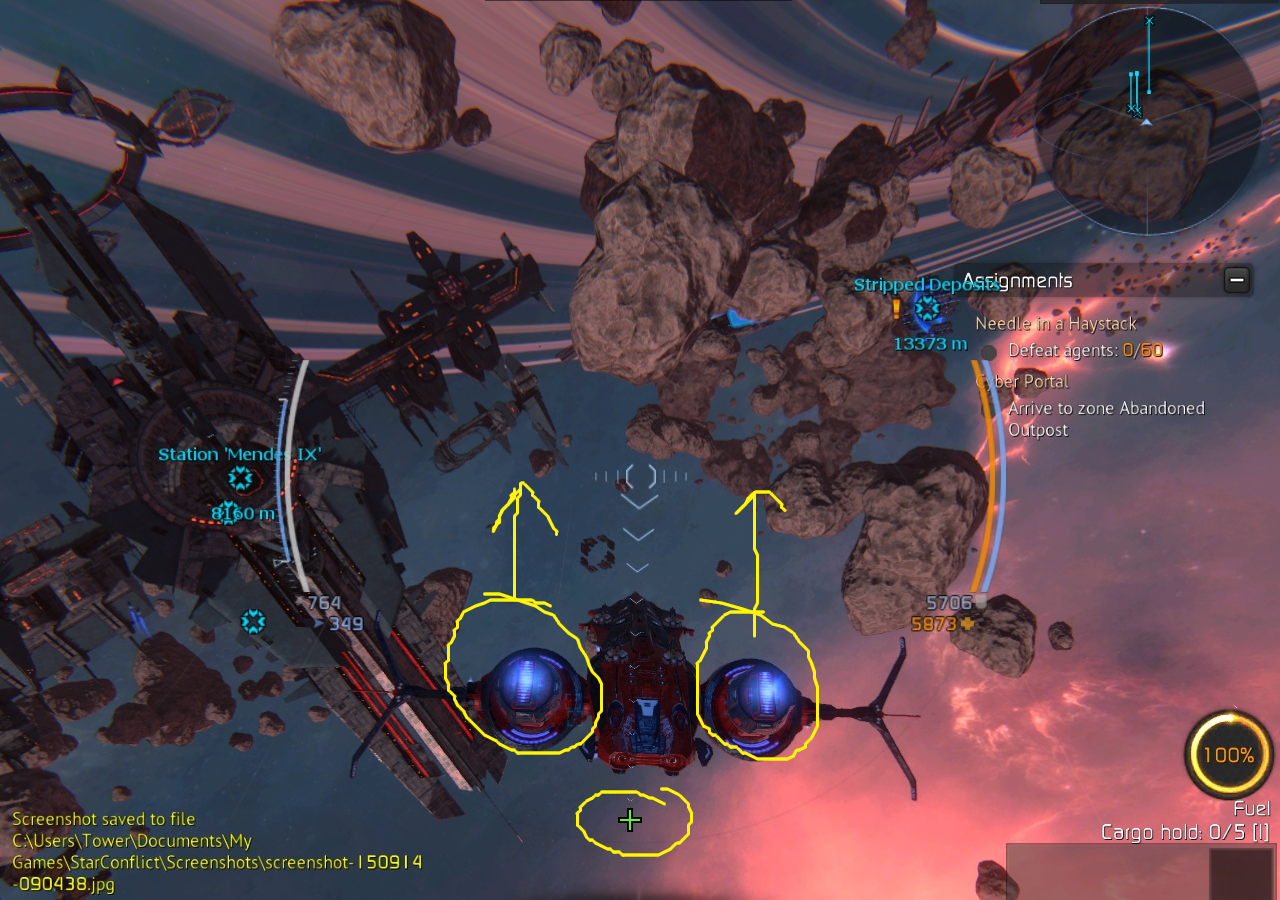 Same with this picture. If the engines at the back of the ship are pointing down, the rear of the ship should be moving up while the nose goes down.
Left and right are also backwards.