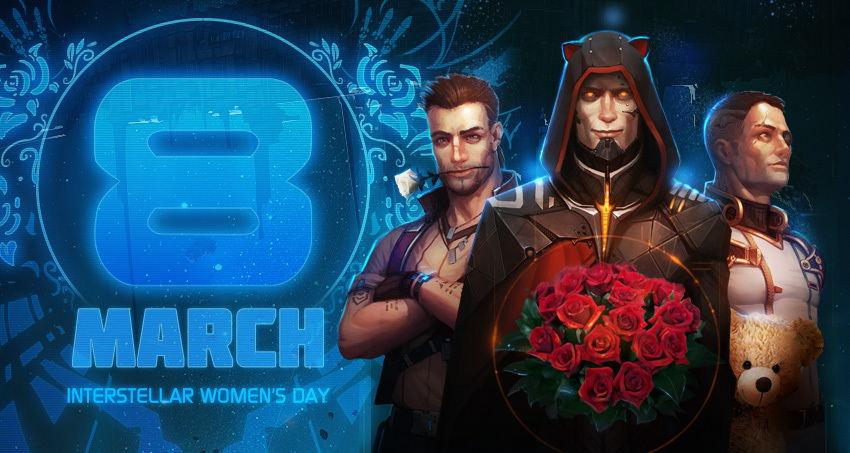 Pilots!
Tomorrow comes the Interstellar Women's Day! To celebrate it, Command has prepared a special promotion for all mercenaries!
This weekend you will experience:
X5 bonus to synergy gain for the first victory of the day!
30% bonus to Galactic Standards purchases!*
In addition, just this weekend you can get a special achievement 'March 8' and a 'Loving Heart' sticker for your ship!
Let Precursor Sectors blossom with explosions on this wonderful day!
Sincerely,
Star Conflict team!
*1. When buying Galactic Standards you will get an additional 30 % of the amount purchased. Amount of purchases is unlimited.
2. The bonus does not apply to GS contained in DLC
3. The promo starts at 16.00 MSK on March 7, 2014. and ends at 10.00 MSK on March 10, 2014.