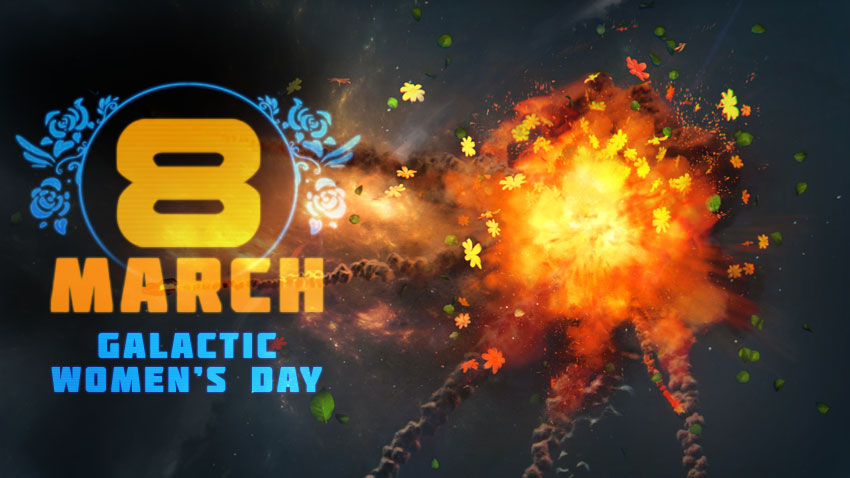 In early March, we traditionally celebrate Interstellar Women's Day. On this festive day, we congratulate all our pilot girls on the spring holiday! Let it make the cold and the harsh space better with a little spring warmth, sun and love! In honour of the holiday all explosions in the game are now 'Bouquets'.
 
Festive achievements
Only these holidays you can earn a special achievement, 'March 8th'! To do this, you need to apply the 'Heart and Roses' aerography to your ship and use it to destroy 8 enemy ships in PvP battles. The achievement will reward you with 'Loving Heart' aerography.
 
Holiday stickers and colouring
  Specifically for this holiday we have prepared a unique colouring scheme 'Rose' and special aerography: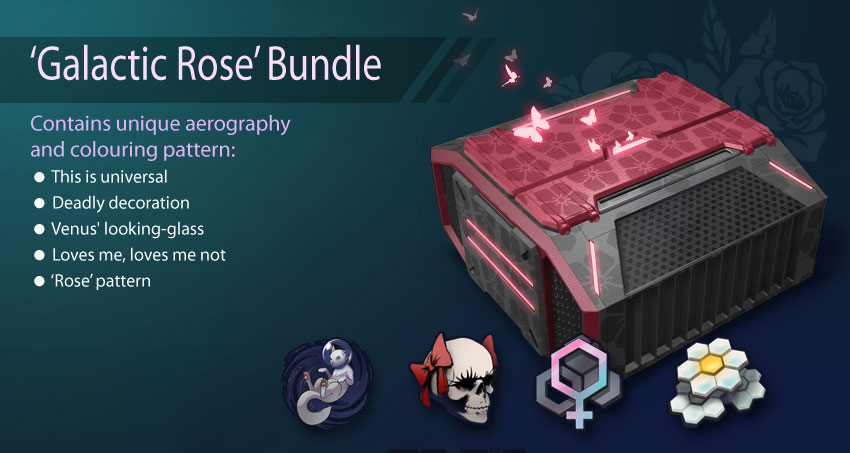 This is universal
Deadly decoration
Venus' looking-glass
Loves me, loves me not
You can also get all the stickers and festive colouring scheme in a special container-bundle. To do this will need to go to the 'Bundles' tab and select 'Galactic Rose'.
Improve your fleet during the holidays! Together we can win!
Sincerely,
Star Conflict Team