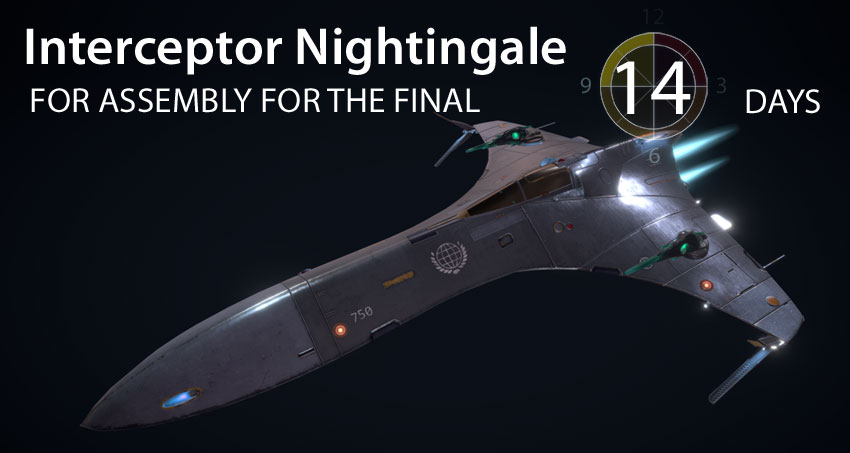 An important message from UMC! Soon all shipyards will focus only on production on a single type of rank 14 destroyers. It is expected that soon Jericho will present its latest Destroyer project! Shipyards will be converted to work with the new blueprints.
In this regard, production of the new Federation interceptor Nightingale will be stopped.
Complete missions 'Star Marathon. Nightingale' from Arthur Gage. This will help you build the Federation interceptor Nightingale before its production is suspended!
 
  UMC wishes you successful battles! Stay tuned!