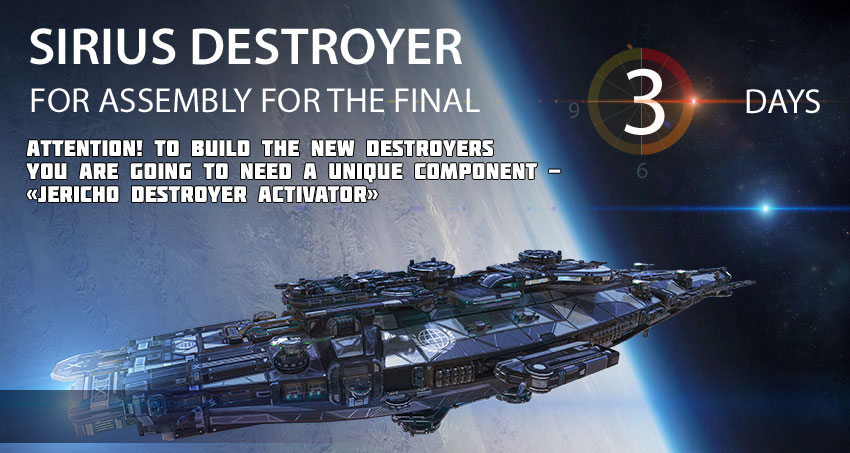 Spoiler
Thanks to the UMC engineers work, constructions of the 14th rank Federation destroyer Sirius can be used for producing the Jericho destroyer Tyrant. This will optimize the shipyards work and help to make the basic destroyer constructions more universal.
Production of the senior Jericho destroyer is going to be special:  it's going to require universal activators available for completion of special UMC tasks. Electrum will be needed as well. More details will be announced very soon.
Have time to prepare for the race for Tyrant, and remember - Sirius is available for only three days!