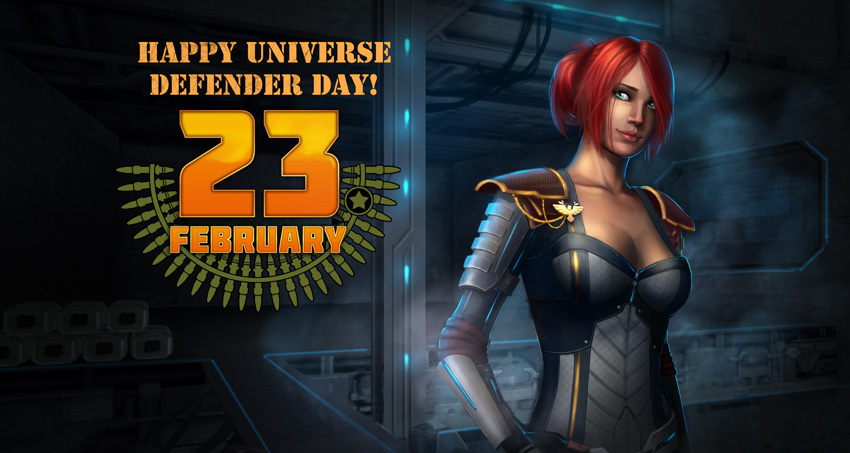 Pilots!
To celebrate the upcoming "Universe Defender Day" the Command has announced that on a festive weekend action all pilots will recieve:
**- 50% discount on ALL Т1 and Т2 ships!
30% discount on 7-day Premium License**
Besides that, starting from 20:00 UTC February, 21 and ending at 19:59 UTC February, 23 there will be "Gold Battles" time, when pilots can get:
**- 50 GS for 3rd victory
50 GS for 7th victory
100 GS for 12th victory
100 GS for 20th victory
200 GS for 30th victory**
Thus, every pilot may recieve 500 GS!
Defend the Universe, be victorious in battles and have your rewards!
Don't forget to tell your friends!
Sincerely,
Star Conflict Team
[News discussion](< base_url >/index.php?/topic/22589-universe-defender-day-discussion/)