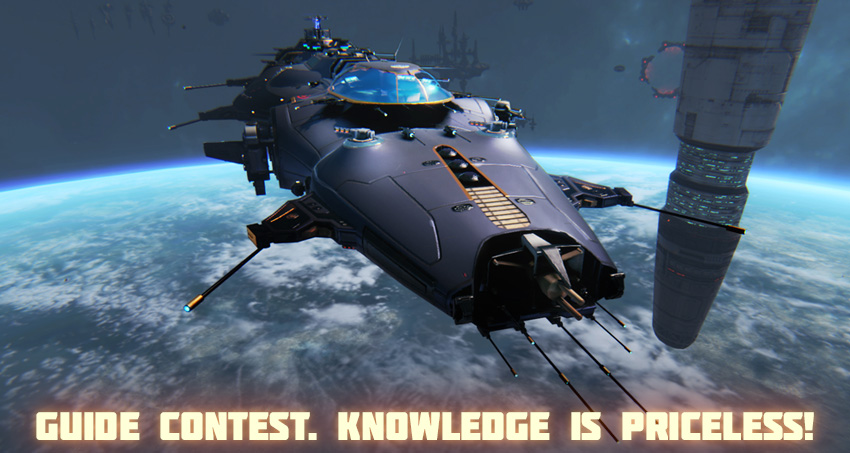 Our game universe is expanding at a cosmic pace, which means that with each day our pilots need to know more and more to face all the dangers and win battles.
We encourage our experienced pilots to take part in this creative guide contest and help rookies settle the harsh world of Star Conflict.
To participate in the contest you have to:
Write or update a previously written guide;
Submit it in a separate thread in the [appropriate section of the forum](< base_url >/index.php?/forum/234-guides/) and share the link to it in the [special topic](< base_url >/index.php?/topic/29821-guide-contest-guides/), where all the guides for the contest will be collected;
Each participant can present only one guide;
You need to be the author of the entry.
There is no set guide theme. It can be a general overview or explain a specific area — for example, ship fitting (equipment) or PvP tactics.
Winners will get:
1st place — 20 000 Galactic Standards;
2nd place — 18 000 Galactic Standards;
3rd place — 16 000 Galactic Standards;
4th place — 14 000 Galactic Standards;
5th place — 12 000 Galactic Standards.
Guides will be judged on various characteristics, including relevance and design. The competition will last for 3 weeks and end on 17th March. Winners will be selected within a week after completion of the contest.
We wish all participants success!
[Discuss](< base_url >/index.php?/topic/29820-guide-contest-discussion/)