[game.net.log](< base_url >/applications/core/interface/file/attachment.php?id=9506)
[game.log](< base_url >/applications/core/interface/file/attachment.php?id=9507)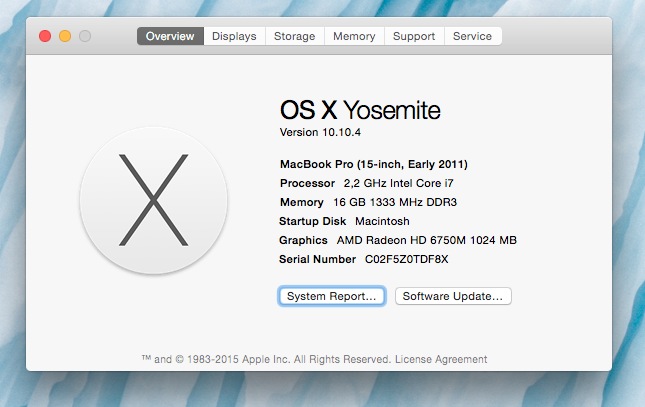 I discussed and document the issue with Julia from the Gaijin support website.
She requested to open this bug report, so I am summarising my dialog with her here to get you started:
SC_Kinzer
Monday at 19:58
I had a previous problem logged under the title 'Frequent disconnects during triangulation'. 
At long last, the update 1.1.6 resolved that issue. Didn't have a single disconnect since. 
Thank you very much! 
Unfortunately, there is now an unbearable lag in every game. No matter what game-mode, what time-of-day. 
The game is now utterly unplayable. 
Adjusting MTU on my MacBook Pro is not having any impact (my router is set to 1492 without an option to configure the MTU).
Julia
Yesterday at 13:22
Please, try to lower your graphics settings and the game resolution.
Check if the issue persists.
Also please make sure that videodrivers are up to date as outdated drivers may cause lags.
SC_Kinzer
Yesterday at 16:17
On Mac OS X the graphics driver is part of the operating system. You can only upgrade by upgrading to a newer version of the operating system. 
I am running the latest version. 
I tried adjusting the resolution and other parameters. 
Reducing resolution from 1440/900(highest) to 1024/768(lowest) had just a little effect. 
Reducing Graphics quality from 'High' to 'Low' had more effect. 
Most playable configuration is everything on the lowest setting. 
But: Looks xxxx, ships (interceptors/fighters) turn way too slowly. Dogfights impossible. 
But why would I want to play with those settings? Everything worked fine in 1.1.5 with everything on the highest settings (except for the frequent loss of the connection during triangulation).
Julia
Yesterday at 16:40
We need to gather additional information to investigate the issue.
Please, submit a full bug report on this section of the forum: [http://forum.star-conflict.com/index.php?/forum/213-bug-report-section/](< base_url >/index.php?/forum/213-bug-report-section/)
It will be forwarded to our QA team, so they will perform series of tests to reproduce the issue.
---
I am attaching here the same files as I submitted to Julia
Thanks and best regards
Oh…The 'Choose Files' button in 'Attach Files' is not working (Safari 8.0.7). I will try to post this topic and then attach the files
…
Ok, I was able to attach 4 files, but have trouble to upload the 5th file, which is about 5MB in size. 
'add to post' function ran for 15 minutes without terminating, so I canceled it.
Is there another way to upload it? (It's a detailed Mac system report.)