We wish you a Happy New Year and Merry Christmas!
 
Today we'd like to share with you our plans on the development of the game.
The current lull is caused by the active preparation of a new global update, which we will release this winter. The first event will start this week and continue throughout the New Year holidays!
The event will last until mid-January, you are in for New Year festive atmosphere, interesting events and special discounts. The history of corporation 'Klauss Inc.' will also be continued!
The second phase of the Alien invasion begins. Biomorph raid groups and new, dangerous Alien ships are already appearing in the starting areas.
 
Specifically to deal with them, all pilots will have access to new weapons during the holidays. Interceptors can get the new plasma shotgun Scatter Gun. Frigates will receive the latest destabilizing laser 'Destructor', and Fighters can check out the plasma-thermal 'Phaser'.
 
And in order to repel the invasion, on this New Year's Eve we open Attacked Sectors to all players starting with the very first rank. We are also starting a large-scale resource and troop gathering initiative for future battles — we need your help! There are great rewards for all pilots for completing the tasks.
Surprises do not end here! In the near future, as part of an updated concept of Sector Conquest we will deploy the Dreadnoughts. Plot of the Invasion will also move on, and there's still much more to come, but we are going to reveal the details closer to the update's release.
This concludes today's entry, and as always, we are waiting for your comments!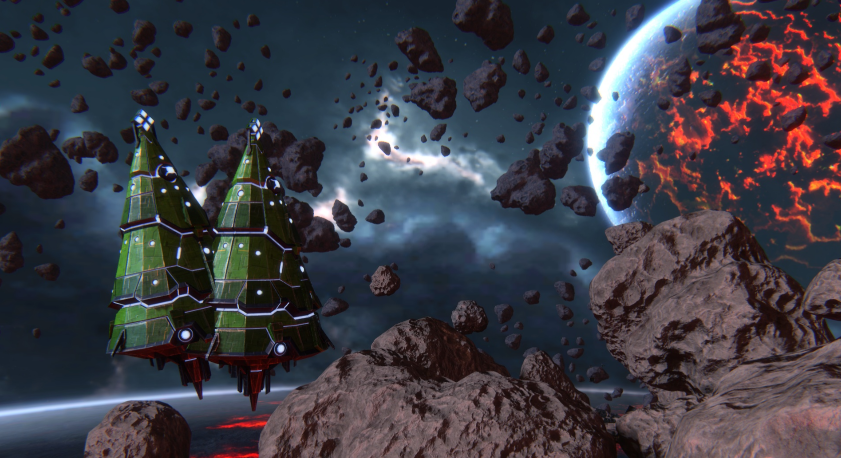 Regards,
Star Conflict Team