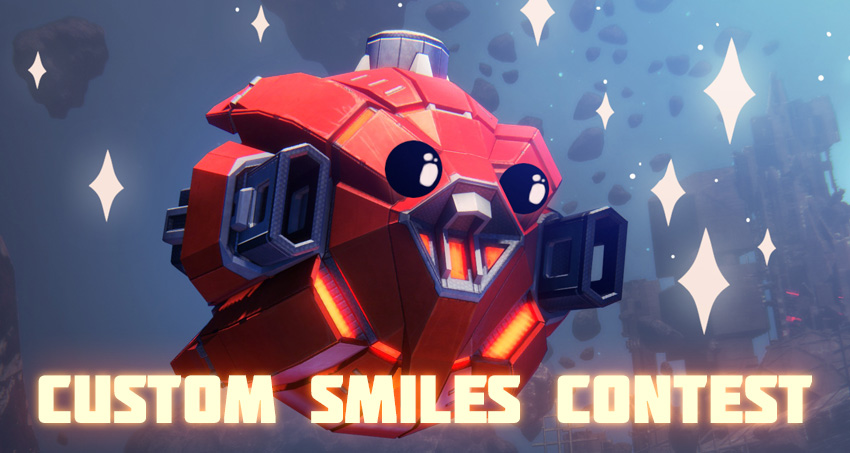 Last Friday, the whole world celebrated World Smile Day!
The roots of this celebration go back to 1963, when an insurance company commissioned the American artist Harvey Bell to develop a logo with a picture that by now firmly occupies a place in the life of every Internet user. This yellow smiling face is known to us as a 'Smiley'. In 1963, when Mr. Bell received a total of $ 50 for his work, no one could have predicted such a resounding success.
Pilots, we invite you to participate in a new creative contest and show your imagination and sense of humour! The contest is dedicated to creating emoticons — an essential attribute of forum life and good mood!
You need to create from 1 to 6 original and impressive images that will convey emotional content of forum posts and stylistically correspond to the spirit of Star Conflict.
 
Terms:
You need to draw no more than 6 different emoticons with a space theme;
All smileys, if there's more than one, should have a similar style to the current forum emoticons;
Your entry must not violate moral, ethical and legal norms, as well as [Forum Rules](< base_url >/index.php?/topic/18970-forum-rules/) and [Rules of the game](< base_url >/index.php?/topic/8916-game-server-code-of-conduct/);
Entries can be created in any graphics editor;
One participant — one entry (no more than 6 emoticons);
The images must be created specifically for this contest;
The image should not contain a link, and (or) a logo of outside resources;
Recommended image resolution — at least 45x45 and no higher than 145x145 pixels, format — GIF or PNG.
Winners of the competition will not only receive various rewards, but also a chance to immortalize their work in the set of emoticons used on Star Conflict forums on a regular basis! Works are accepted until October 23th, inclusive.
1st place — 5000 Galactic Standards + 7 days of premium account
2nd place — 4000 Galactic Standards + 5 days of premium account
3rd place — 3000 Galactic Standards + 3 days of premium account
 
 
Thread for placing entries
Discussion