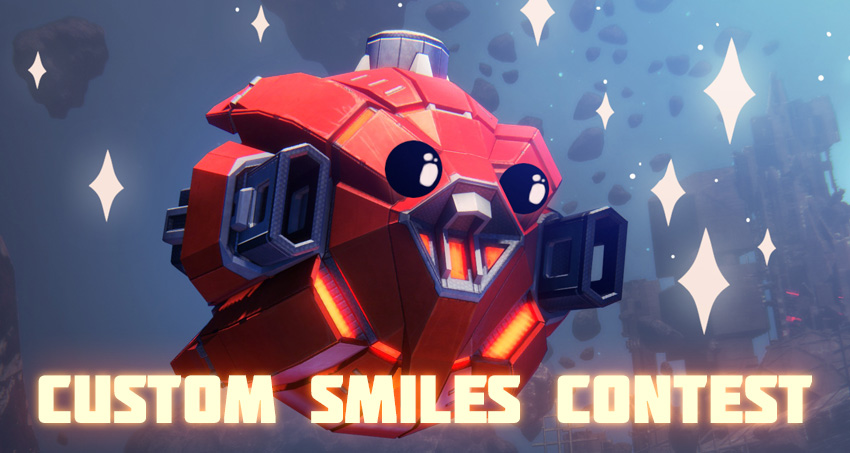 This topic is only for publications of your contest works. Discussion goes here.
I feel that a way to express this emotion has been lacking for a long time. If it is possible for you to animate this, then why not XD
I might rework to give it a Star Conflict feeling at some point
For instance:
G1: Guards have good durability, Engineers can repair allies and cover ops can deal alot of damage.
G2: Ok, which one class can heal?
G1:
 (mine detonation)
G1 : What can we expect in the future?
G2 : Ship larger than frigate!
G1 :
 (Biomorph)
G1 : I hope it will help!
G2 : Thanks! It worked to me!
G1 :
(Beacon Captured)
G1 : Cover ops ships are useless!
G2 : That's your opinion.
(defensive standing)
Wrap
Metastable
Examples:
Dev: Introducing new ships and weapons in next patch!
Player: 
Do want
---
Player 1: Hurr durr
Player 2: Derrp 
Player 3: Is it safe for me to come out yet? 
(The gif doesn't loop for some reason)
---
(Note: Some of the emotes may be better once sized is tweaked, but I did them all in 145 x 145 px for best quality.