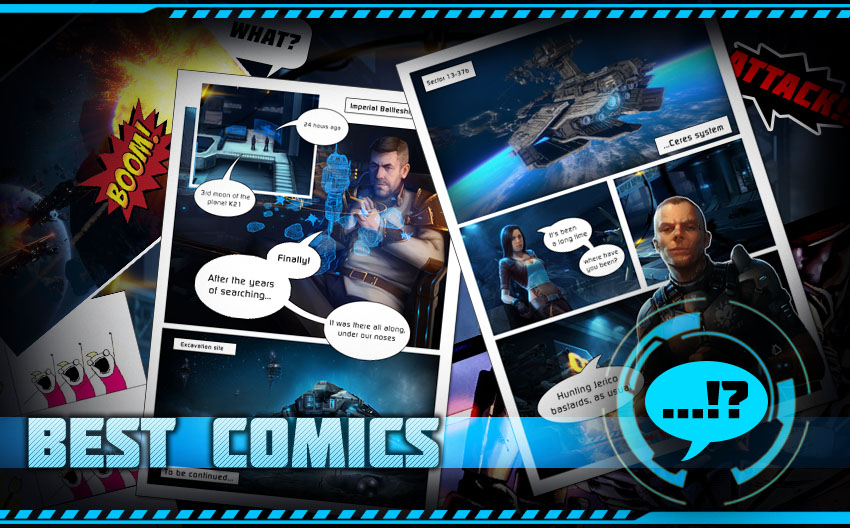 Greetings, pilots!
I'm glad to announce the start of comic art contest!
Challenge: create an original comic that shows the universe of Star Conflict. Your creativity is only limited by your imagination!
1st place - 8250 galactic standards;
2nd place - 4070 galactic standards;
3rd place - 1430 galactic standards;
A special award "People's Choice Award" in 3000 galactic standards to the player whose job will have more "likes" in a special album in our Facebook group.
Send your work to event@star-conflict.com. It is necessary to add the job's name and the nickname of the author, and if you want, the description. The work will be added to the album a little bit later.
The contest will run until August 18 inclusive. The result of the contest will be known on August 21.
I wish you all boundless imagination!
All discussion [here](< base_url >/index.php?/topic/20755-cosmic-comics-contest-discussion/).