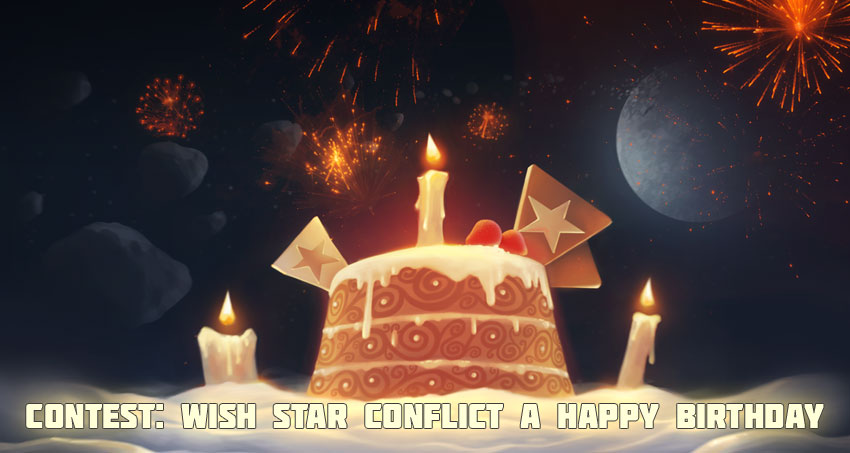 Today, on February 1, our favourite game is officially 4 years old! And we are very happy to celebrate the birthday of Star Conflict with you. Therefore, we are announcing the launch of a creative photo contest!
Contest terms:
Subject: Happy birthday to Star Conflict.
Format: Photo.
Each contestant can only present one entry.
Entries have to be published in a special forum thread.
Photo requirements:
All entries must contain the phrase 'Star Conflict turns 4' anywhere directly on the photo. But not with the graphics editors (example)!
The photo must be original and created specifically for this contest.
Description of the entry has to specify your game nickname.
The photo has to be dedicated to the celebrations. The only limit is your imagination!
Notes:
Entry evaluation will be based on the photo's visuals and originality of the greeting.
Using graphics editors is prohibited.
The winners are determined by the administration. Three winners will be selected according to the results of the contest.
Entry admission will close on February 13th.
Prizes:
1st place award — 4000 Galactic Standards.
2nd place award — 3000 Galactic Standards.
3rd place award — 2000 Galactic Standards.
Each prize-winner will receive a branded Star Conflict t-shirt!
 
 
Discussion