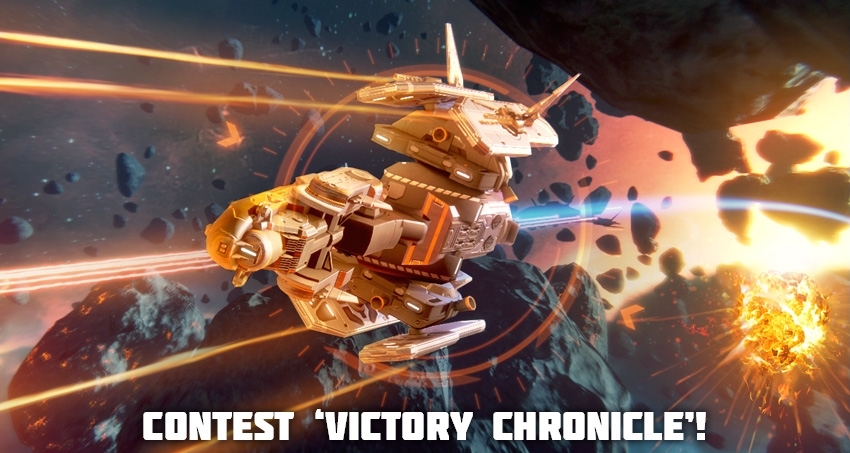 Pilots, in honour of the upcoming Victory Day on May 9, and the anniversary of the triumph of Allies in World War II, UMC announces a special contest. You need to capture a video of your best kill in a battle, and upload your masterpiece to the special forum section. Videos should be not longer than 30 seconds, Coub format is welcomed too. Don't forget to add the hashtag #StarConflictFragmovie to the final video.
The contest will last for 3 weeks, all the works will be accepted until May 27th inclusive. On May 31th, we will choose the most impressive and interesting videos and reward its authors:
1st place — 6000 Galactic Standards
2nd place — 5000 Galactic Standards
3rd place — 4000 Galactic Standards
4th place — 3000 Galactic Standards
5th place — 2000 Galactic Standards
6th place — 1500 Galactic Standards
Each participant can only present one video. Select the most epic and interesting moment in your opinion!
And if you fly with a team of trusted friends, that's not all! Using a voice service in the process of creating your fragmovie gives you a chance to win one of 3 Team Speak servers, 100 slots each, for a month, courtesy of project vkusa.net. Just show it in your video! If negotiating allies or your own voice is presented in the video, then your fragmovie will automatically participate in the the fight for the prize. Winner will be chosen by vkusa.net team.
We wish you happy holidays and good luck!