New Alien ships have been detected on the outskirts of our sectors! We need to gather as much information as possible about their new types, and UMC requests your help! To win you have to make the best and most beautiful pictures of Aliens and their fleets, the most frightening, showing the threat of invasion. These snaps will be sent to faction command, and the winners will receive valuable prizes.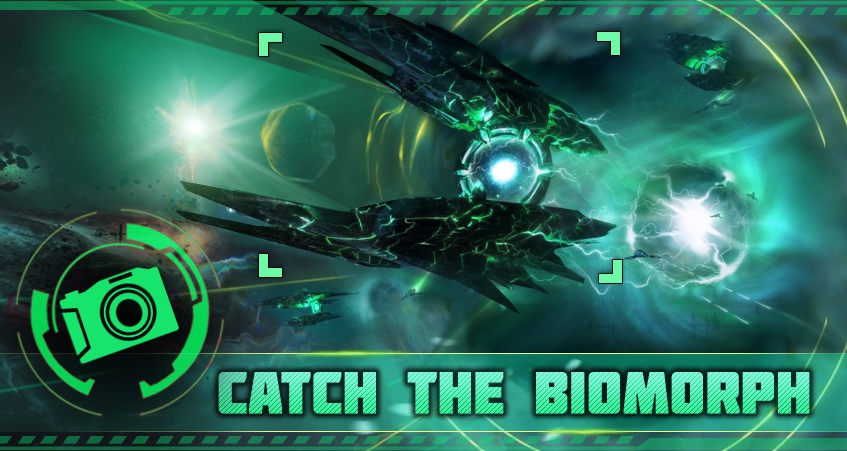 Terms of contest:
Any player can take part. Each one can send no more than one picture.
You need to take a screenshot in the game and upload it to the forum thread (descriptions are optional).
Screenshot should be devoted to the 'Invasion'.
The screenshot must be original and made exclusively for this contest.
Do not forget to include your nickname.
Contest dates and awards:
 
Submissions will be accepted until May 10, and on May 11 we will announce the three winners who will receive:
1st place — 3000 Galactic Standards
2nd place — 2000 Galactic Standards
3rd place — 1000 Galactic Standards
But that is not all! The three pilots to get most marks for their works on the forum, will get an 'Audience Award' — 500 Galactic Standards!
 
Upload your screenshots in [Contest Discussion](< base_url >/index.php?/topic/26993-contest-catch-the-biomorph-discussion/)