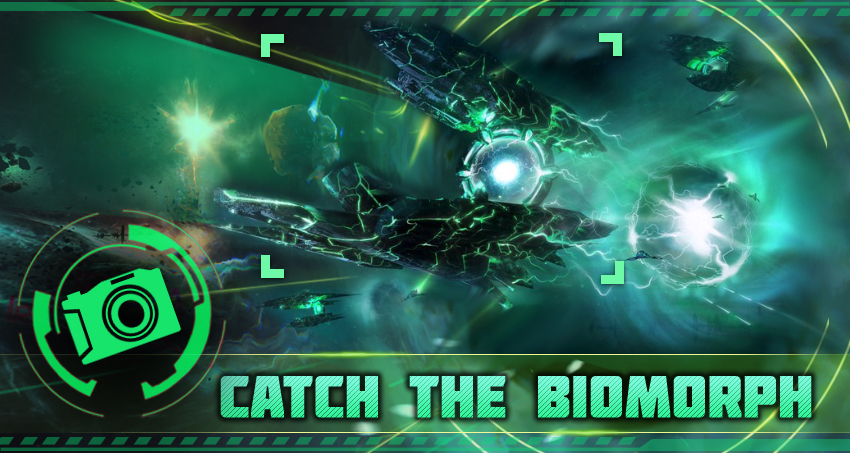 The alien ships were seen on the outskirts of our sectors, but the government in distant capitals doesn't believe in this threat. We need to collect evidence! Capture the best and most beautiful pictures of the aliens and their fleets, the most frightening, which shows the threat of the invasion. These pictures will be sent to the command of the factions, and the winners will receive prizes. It is time to act and prove to everyone, that the threat is real!
Terms:
Everyone can take part in this contest. Each participant can send us no more than one screenshot.
Take a screenshot in the game and post it on the forum in [this thread](< base_url >/index.php?/topic/24097-contest-catch-the-biomorph-discussion/) (description is optional).
Screenshot must be associated with the "Invasion".
Screenshot should be created exclusively for the contest.
Don't forget to add your ingame nickname.
Dates and awards:
The contest will run until August 22. On August 25, we will choose 3 winners who will receive:
1st place - 3000 Galactic Standards
2nd place - 2000 Galactic Standards
3rd place - 1000 Galactic Standards
But that's not all! Three pilots, who will get the most ratings for their work on the forum, receive the "Audience Award" - 500 Galactic Standards!
Some hints:
If you want to hide interface during the flight, press Alt+H. To unhide - press again.
When you hold Ctrl key, you can rotate camera around your ship and zoom it in/out with mouse wheel.
All discussion [here](< base_url >/index.php?/topic/24097-contest-catch-the-biomorph-discussion/).
Sincerely,
Star Conflict Team