Cards for Everything and Everything in Cards!
Mercenaries! Today we invite you to rest from battles and take a part in the competition to create fun cards, like for card game playing, related to Star Conflict Universe. Card basis can be invented by yourselves or borrowed, most importantly - located content should be your own and funny!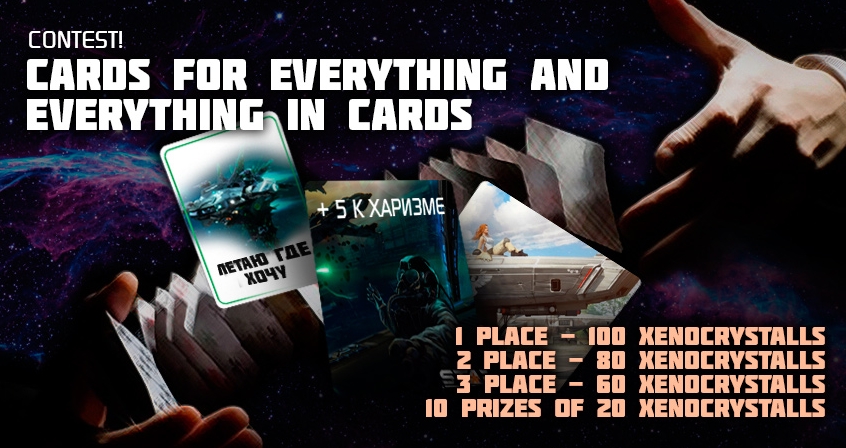 Terms and regulations:
The contest starts on January 27 and ends on February 10
The results will be declared on February 15
One pilots can do unlimited amount of works, but can take only one prize
Card, made with one basis, should be posted in one post. 
Funny lines and refferences to the real people from the game, developers included, are allowed
Your work should be your own and follow Forum Rules and ingame Code fo conduct;
[Special thread for Cards](< base_url >/index.php?/topic/32639-cards-for-everything-and-everything-in-cards-cards/) ( any other messages will be removed )
Prizes
1 place – 100 xenocrystalls
2 place – 80 xenocrystalls
3 place – 60 xenocrystalls
And there will be 10 more winners, each will get a pack of 20 xenocrystalls .
Be unique and create something new and original! ![:)](<fileStore.core_Emoticons>/emoticons/001j.png ":)")