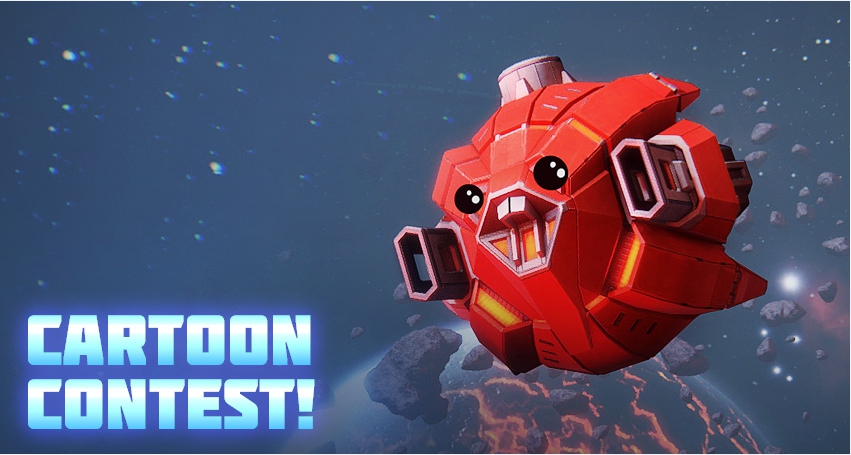 Mercenaries, it's time for a new competition in the universe of Star Conflict!
We invite you to clash in another battle, using your humour and artistic talent, so here's the task: portray funny situations during team gameplay as cartoons and post your work on our forums.
In two weeks, we will determine the best three images that will receive our special prizes.
Competition conditions:
The work must be created specifically for this contest;
Humour is a requirement;
The image has to reflect the topic 'Teamwork';
The image should not contain a link, and (or) a third-party site logo,
The image should not violate the rules of the game and the forums;
Do not forget to include your game nickname.
Publish your work in [a special section](< base_url >/index.php?/topic/28046-cartoon-contest-teamwork-works/) of the forums. Each participant can only apply with one work.
Rewards:
First place — 6000 Galactic Standards;
Second place — 4500 Galactic Standards;
Third Place — 3000 Galactic Standards.
In addition, the top three most voted images on the forums will also receive a reward — 1000 Galactic Standards.
The contest starts on September 8 and will end on September 20 at 23:00 (UTC+3).
[Disscussion](< base_url >/index.php?/topic/28045-cartoon-contest-teamwork-discussion/)