Please, publish your [created Cards](< base_url >/index.php?/topic/32637-contest-cards-for-everything-and-everything-in-cards/) in this thread. The discussion goes [There](< base_url >/index.php?/topic/32638-cards-for-everything-and-everything-in-cards-discussion/). Good luck! ![;)](<fileStore.core_Emoticons>/emoticons/002.png ";)")
Thar'Ga card for hearthstone (using hearthcards.net)  ![:D](<fileStore.core_Emoticons>/emoticons/006j.png ":D") 
I had to do eet ![:D](<fileStore.core_Emoticons>/emoticons/006j.png ":D")
Front side
Back side
*MS paint crop skills intensify*
Behold the Flying Dorito!
The most infamous destroyer module…
Behold my incredible spam!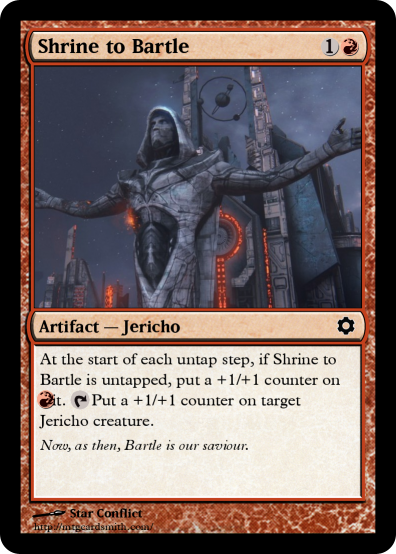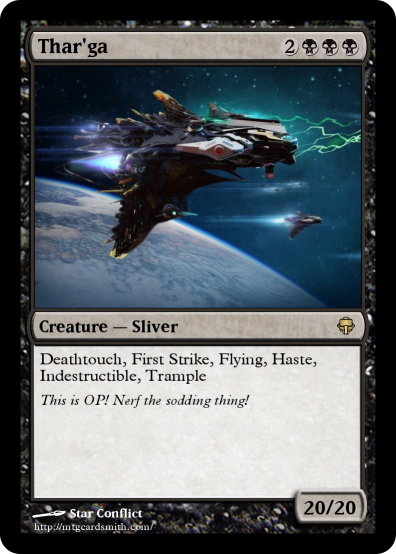 A proof of concept for a table top game  - like Pokémon - (these cards are the same size as Pokémon cards) called "Star Cardflict"
To come (but probably not before the end of this contest):
 -The rest of the quotes
 -The rest of the Empire cards, if you have a fully synergized ship on this list (https://forum.star-conflict.com/index.php?/topic/32657-yo-i-need-some-help/) please submit a reply according to the specifications in that thread.
 -Empire Secret Project cards
 -Empire Destroyer cards
 -Federation cards
 -Jericho cards
 -Ellydium cards
 -Unique cards (for example, holo cards and full picture cards)
 -"Different levels of synergy per ship" cards
 -Template for these cards
 -Buff cards
 -Upgrade cards
 -Maps for fighting on
 -Pilot/Copilot cards
 -Rules/how to play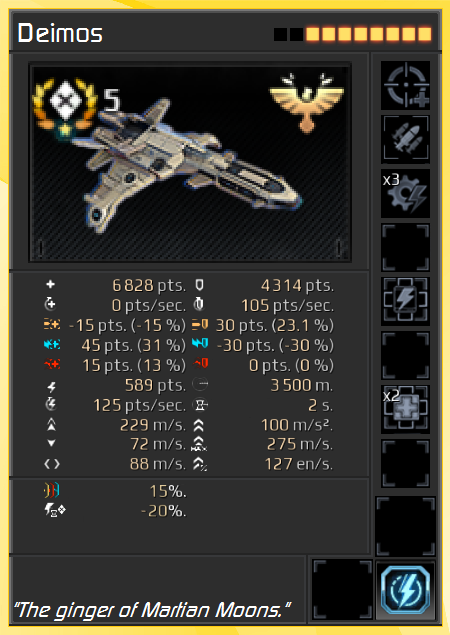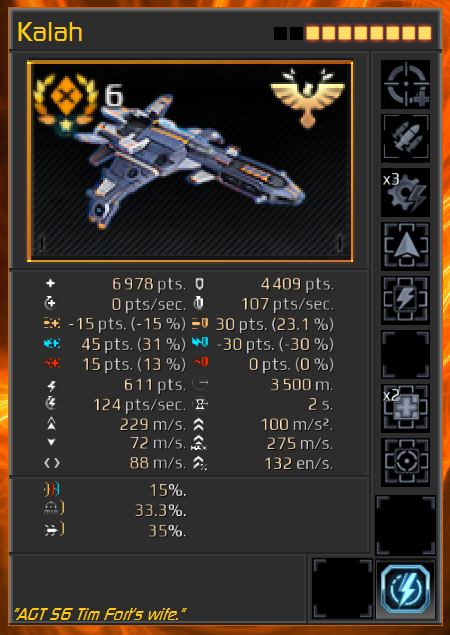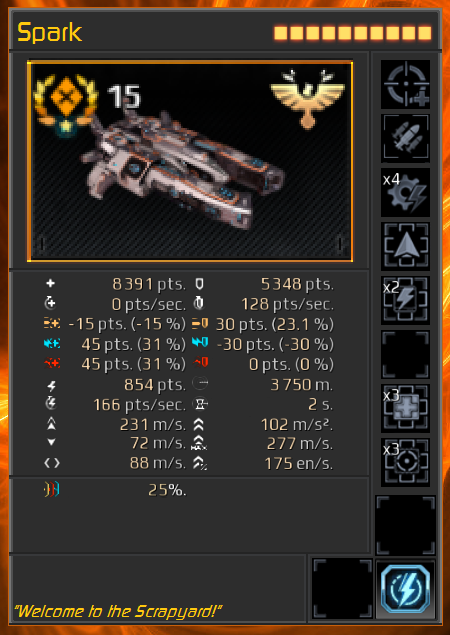 Some of them are not funny…Cuz I was so attracted that I started to make a cards for a real card game,lol. lovely event ![:)](<fileStore.core_Emoticons>/emoticons/001j.png ":)") 
2 cards will give you  a smile ))