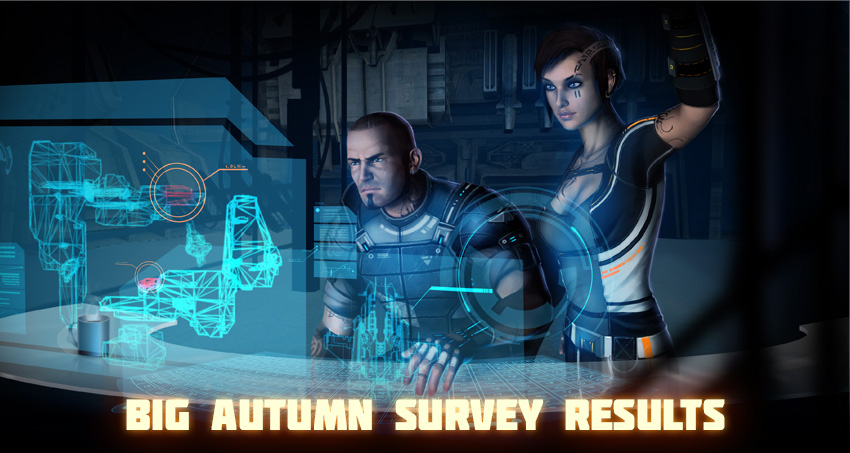 Pilots!
Recently we published the Big Autumn Survey, now we've collected enough answers from Russian and English players and we are happy to share the results with you. 
The numbers of participants are nearly equal, so if you want to imagine the whole picture (Russian and English combined), it shouldn't be hard.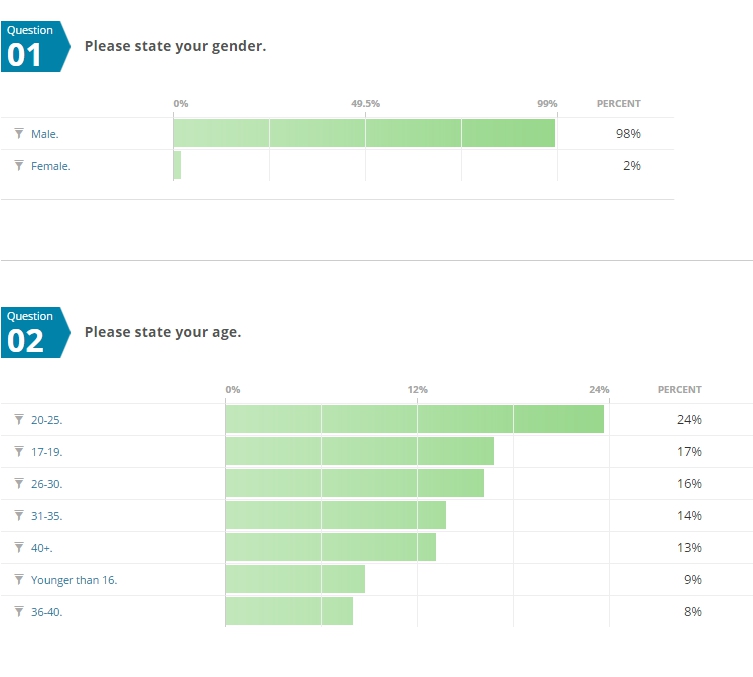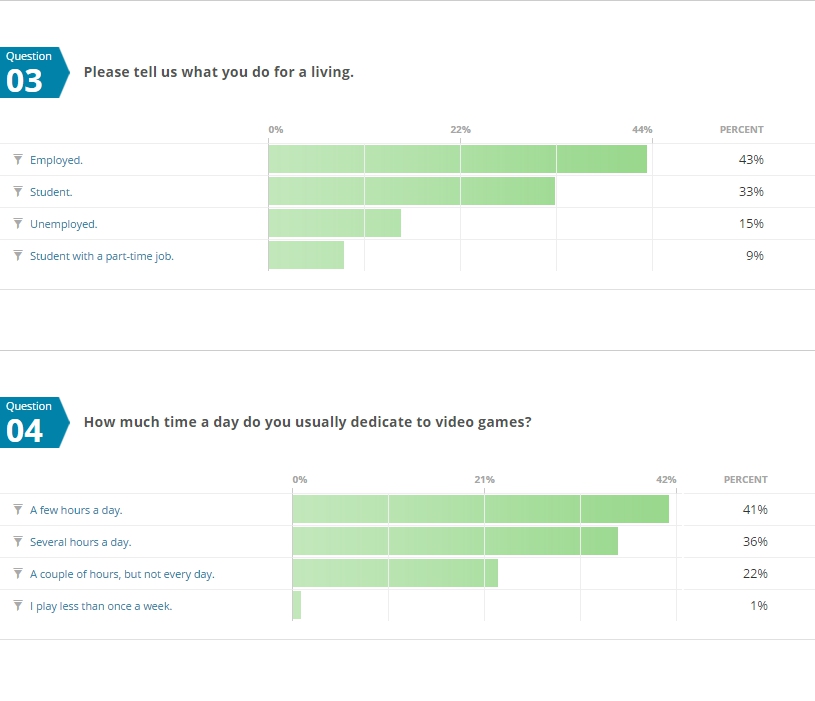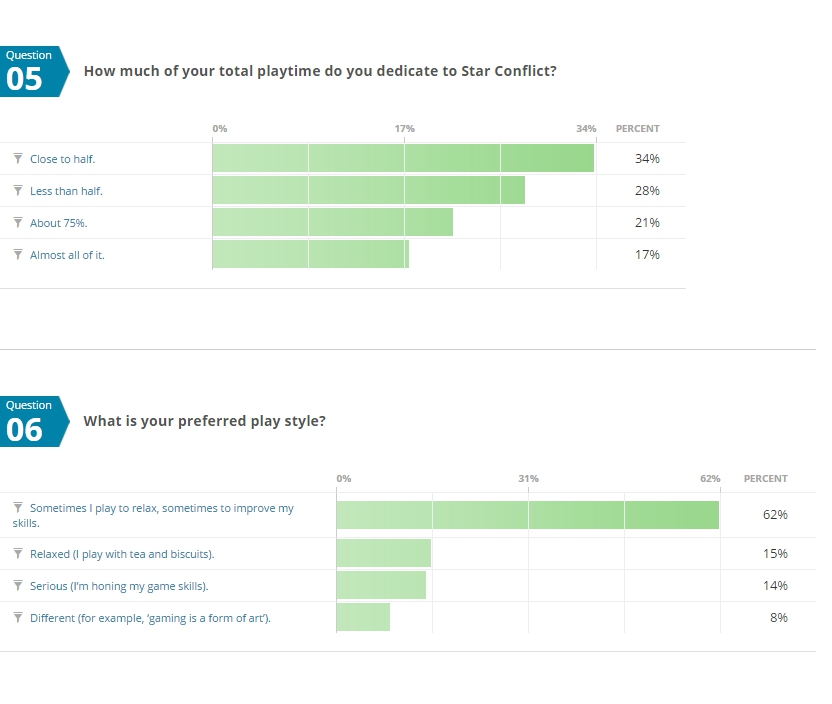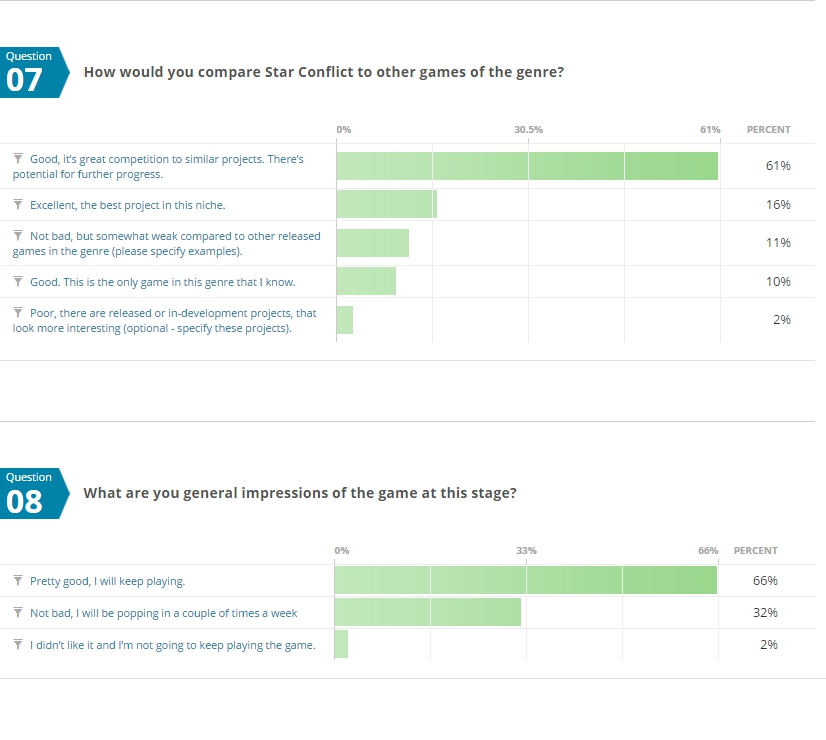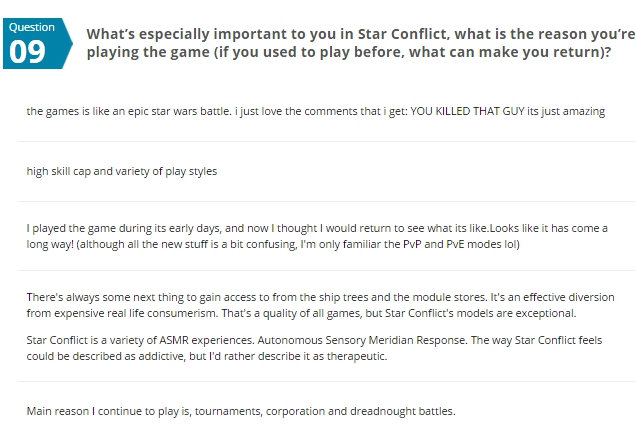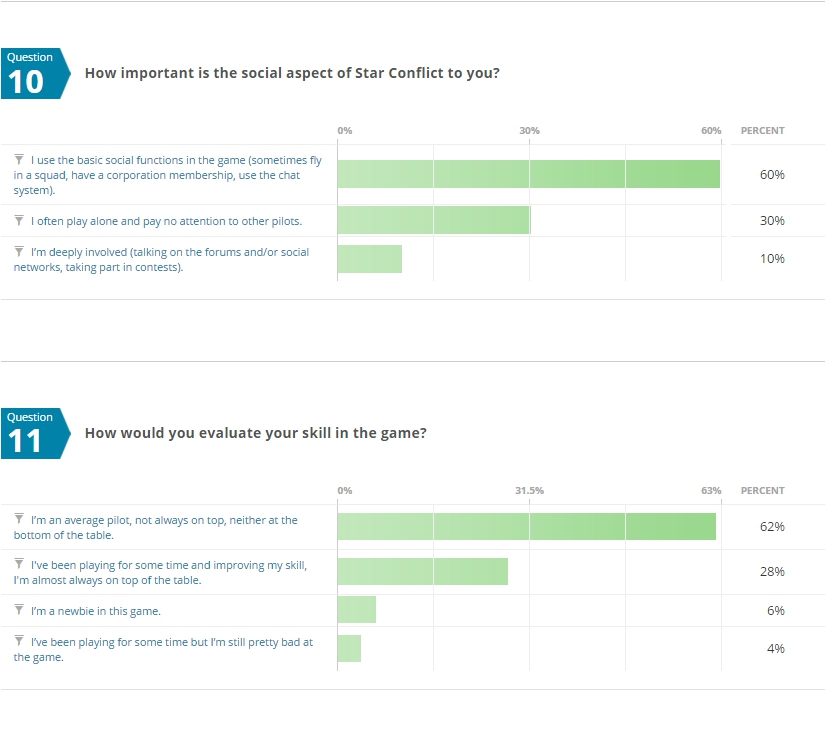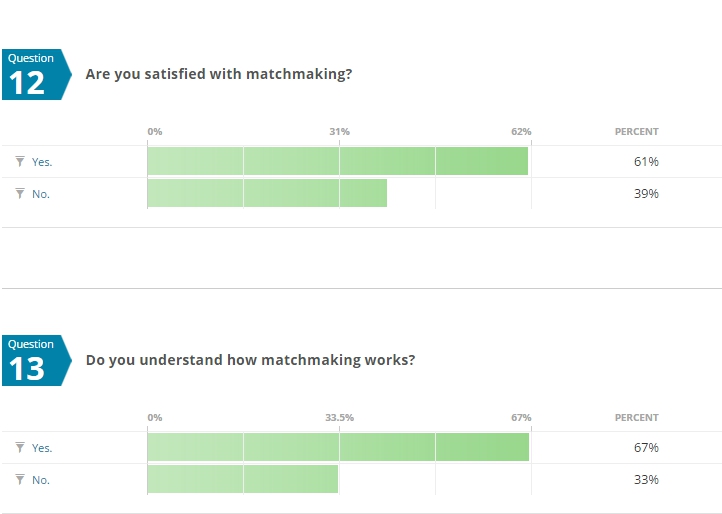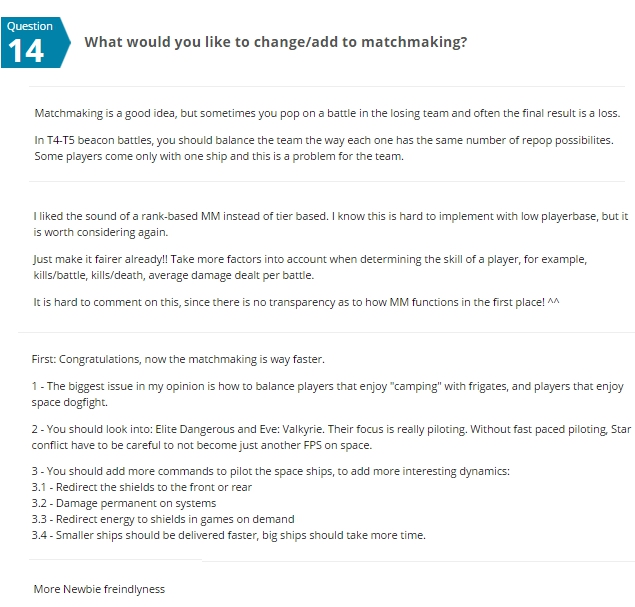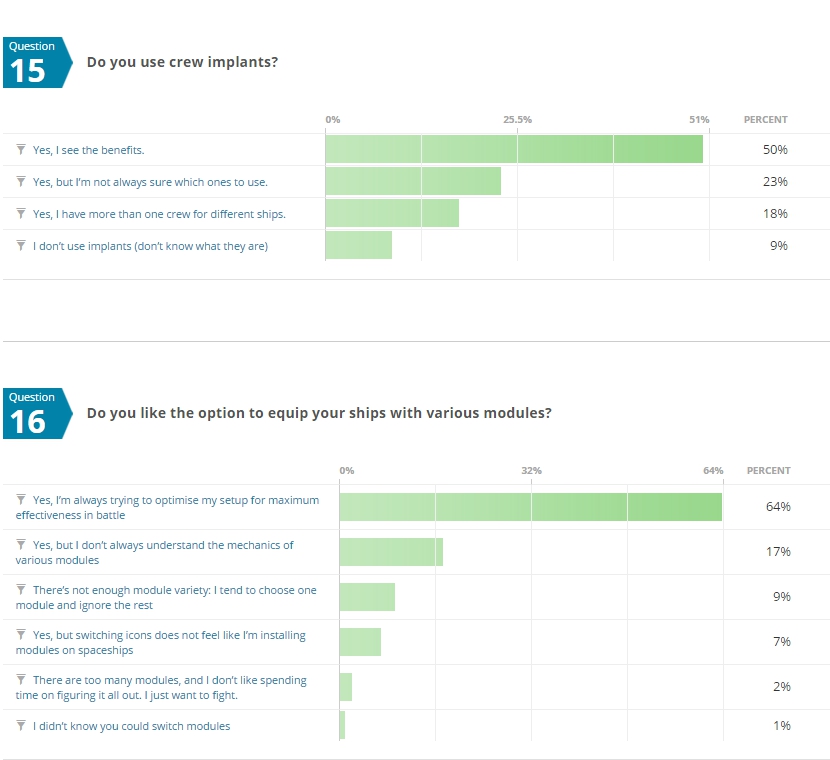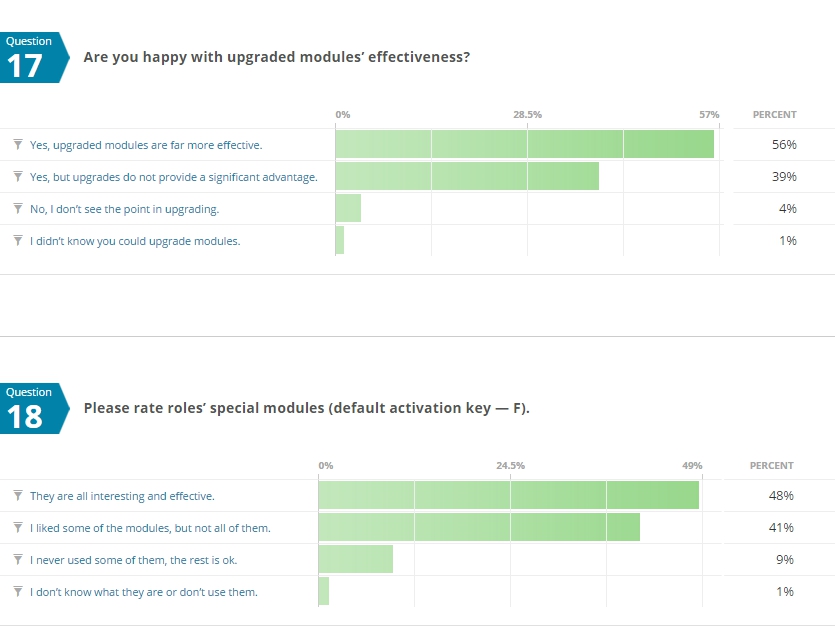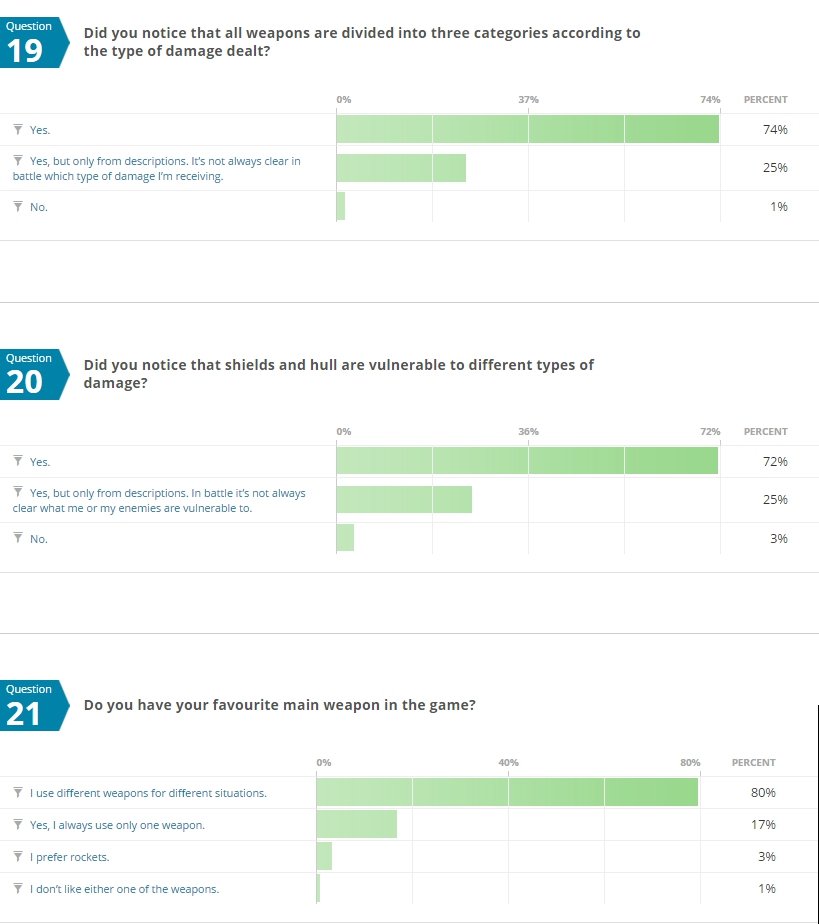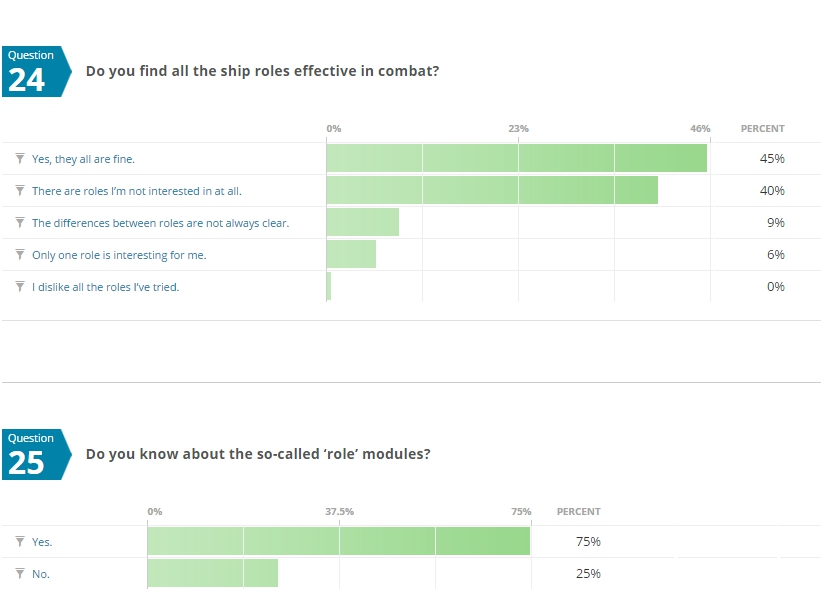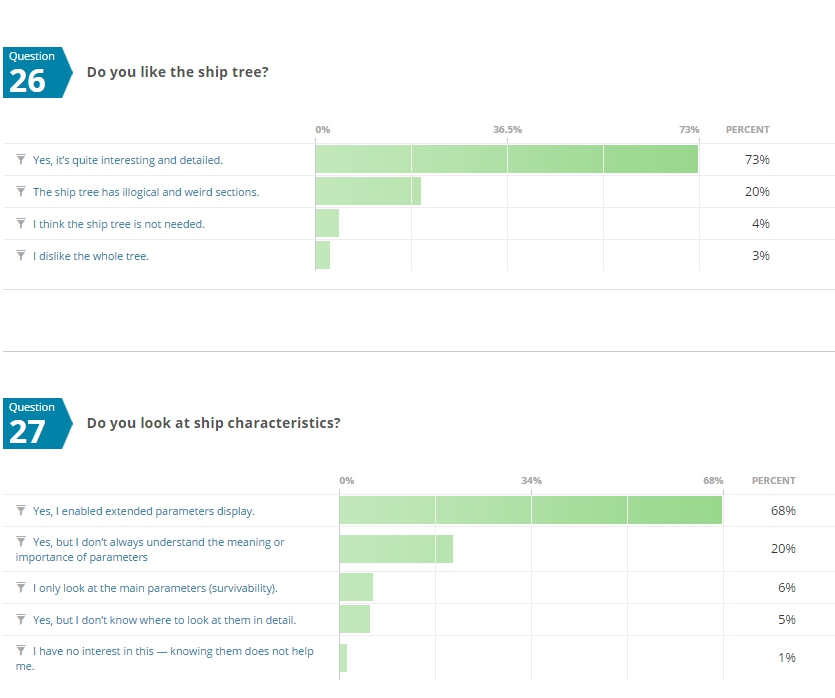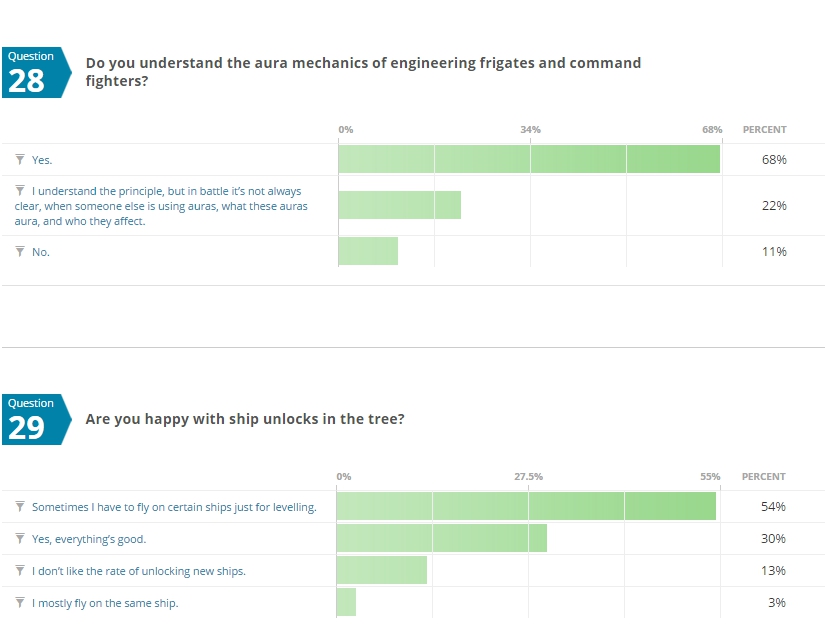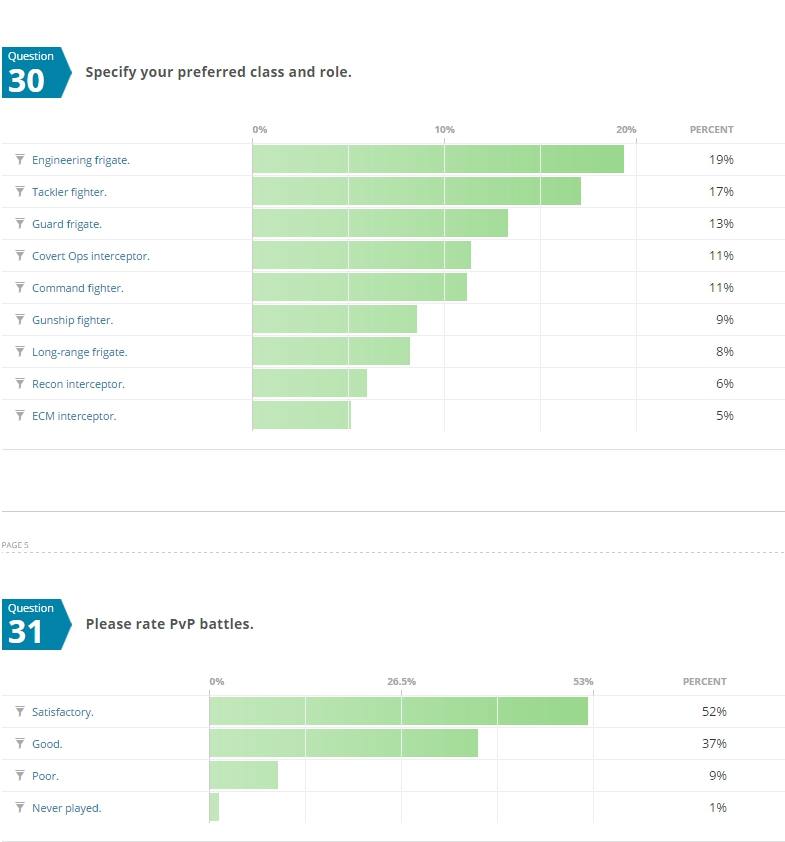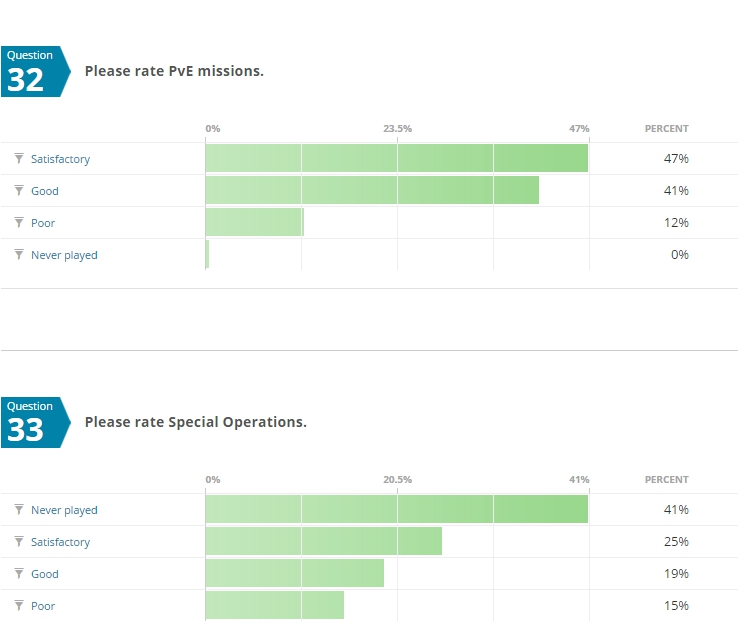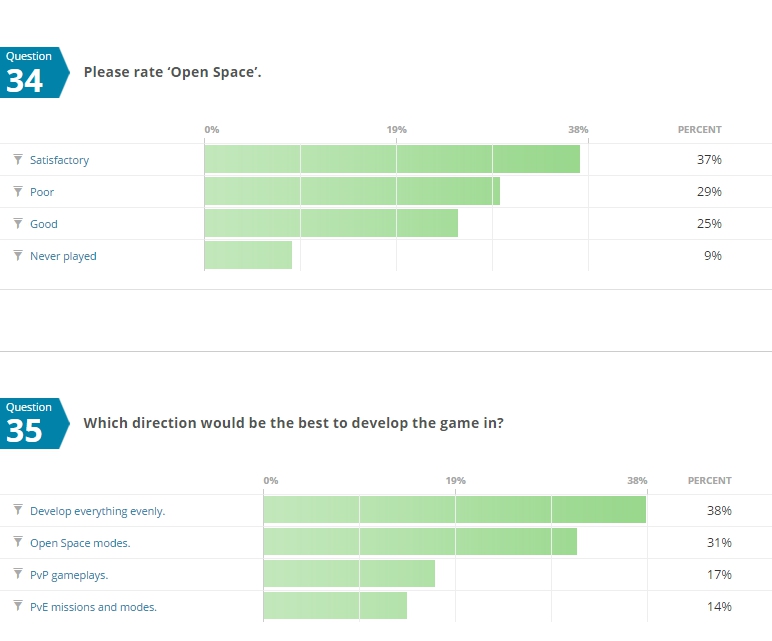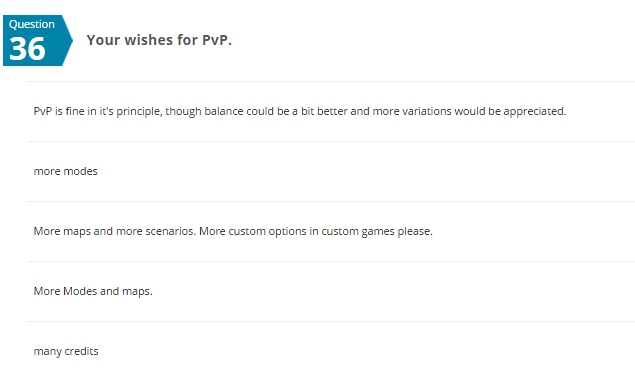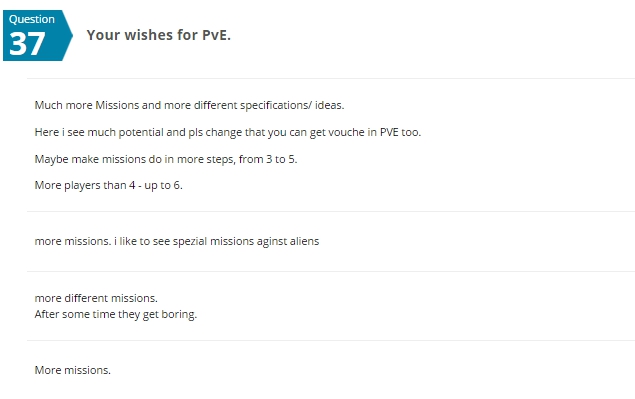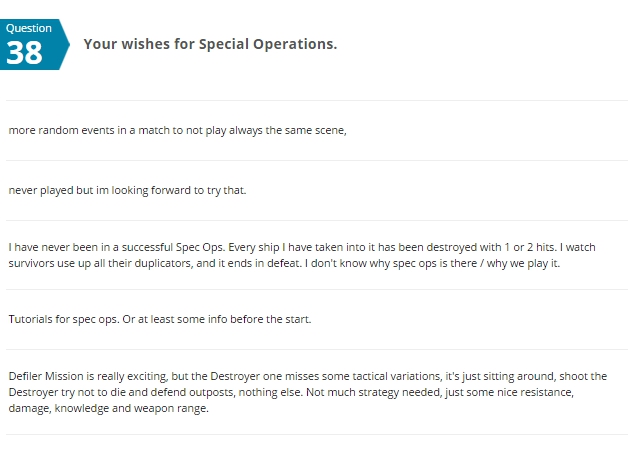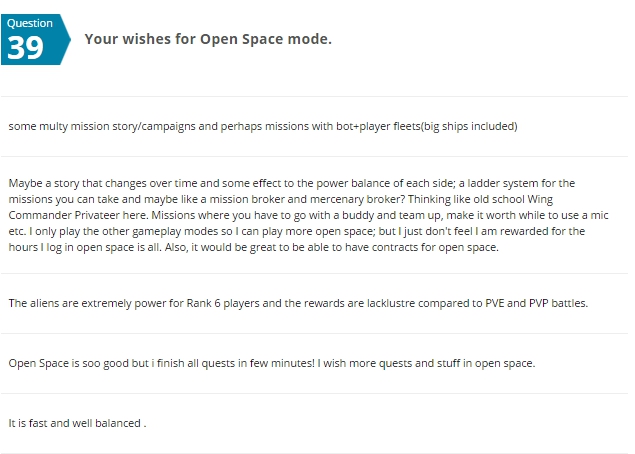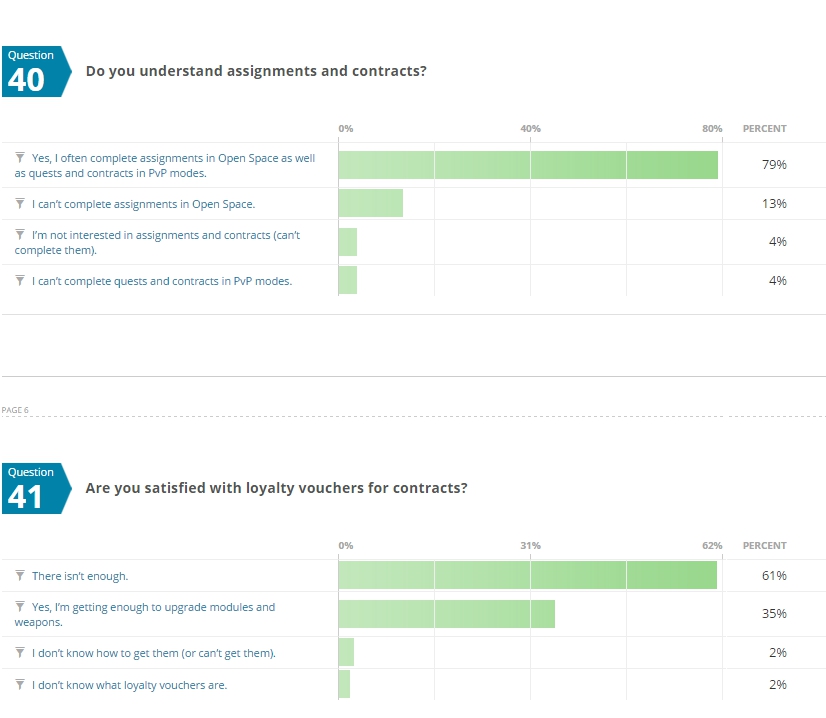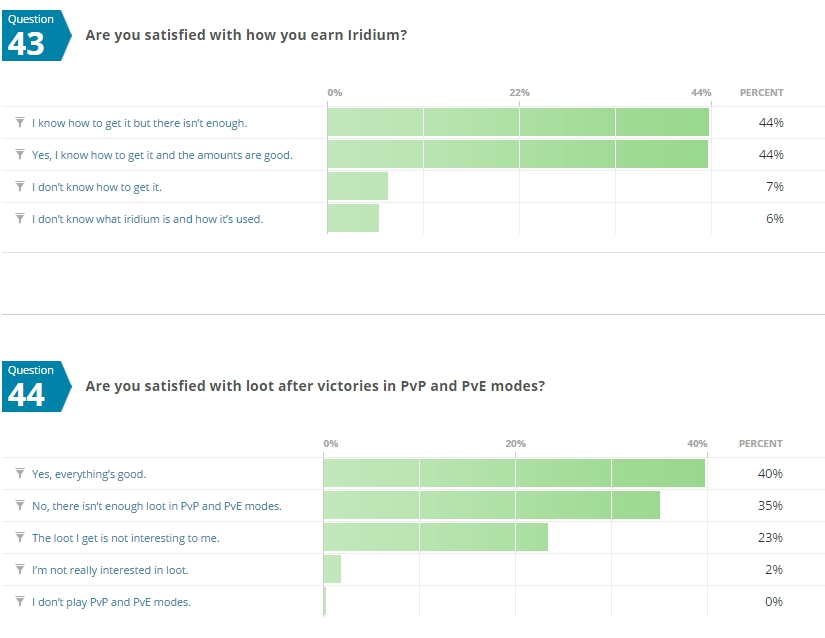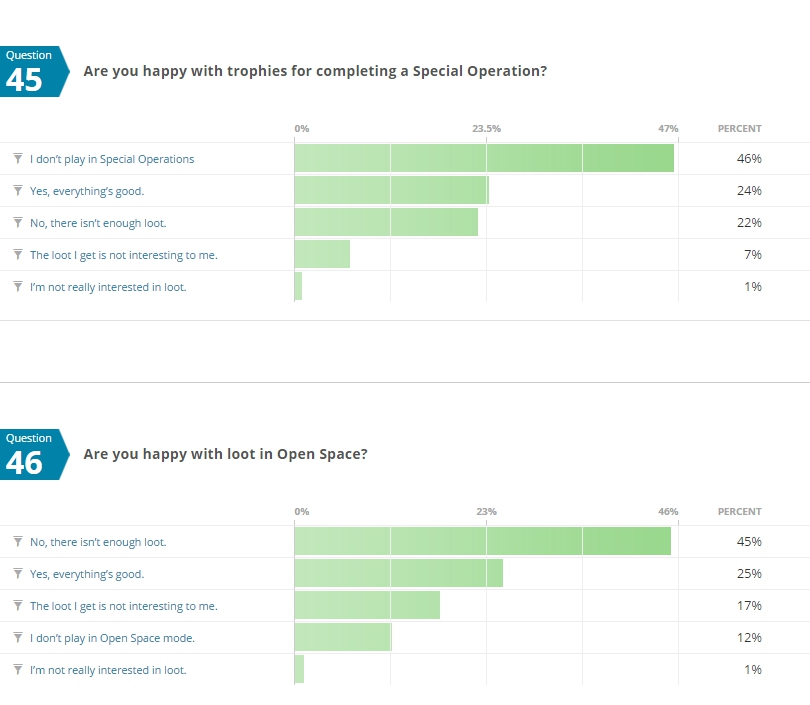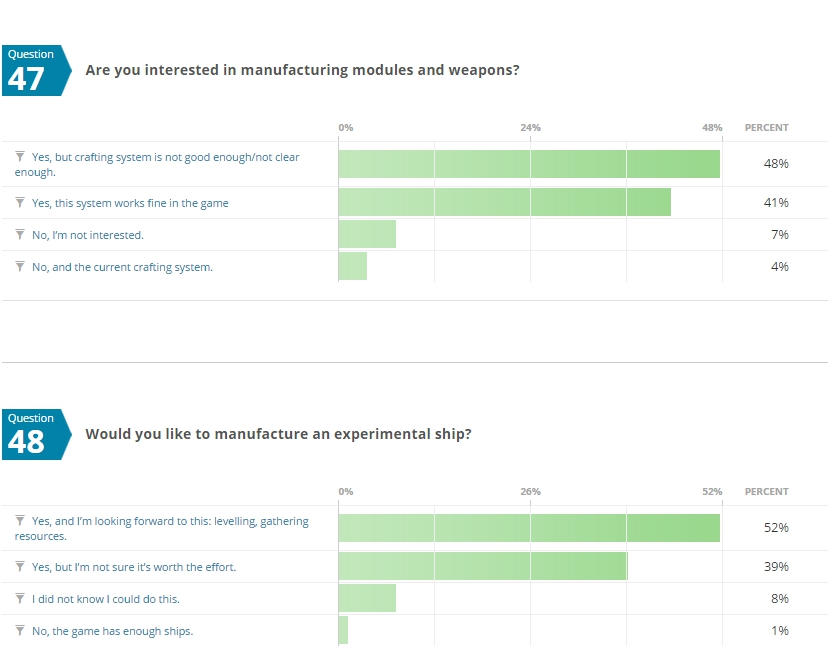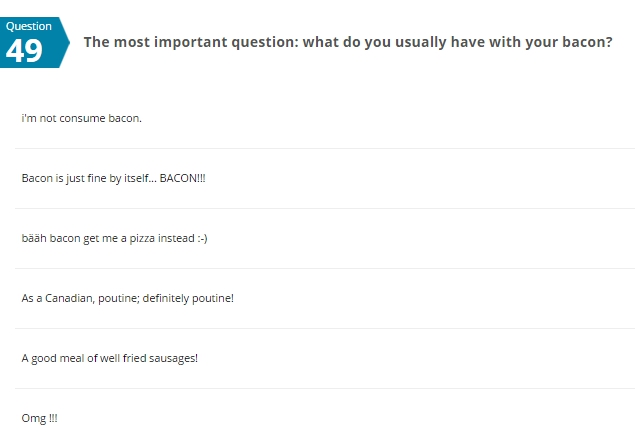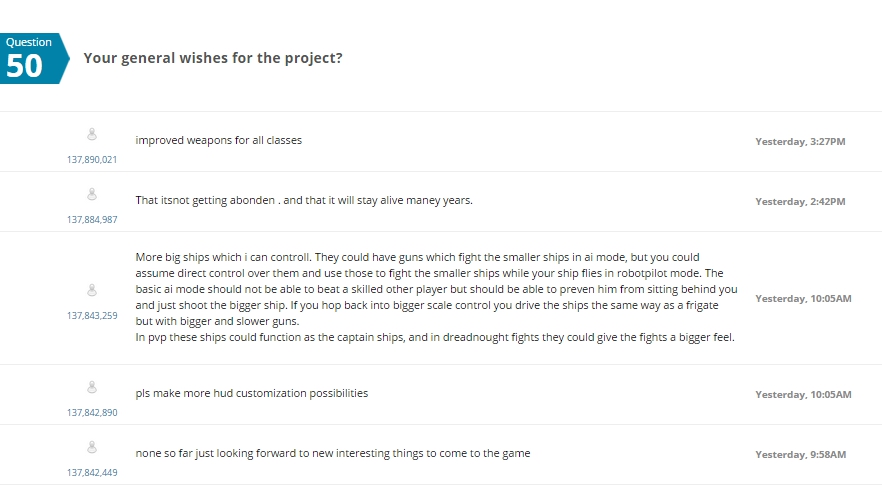 Thanks to all participants. A promised reward will be delivered to following pilots:
Keoma (please write me a pm, can't find your nick in game)

Fignutz

OneLoveBG

Voydwalker

ItalianBadBoy

overloaded1

StarConCurt

ChaosMange

BahamutOmega

schutzteufelin
This feedback is very useful for us, some results are surprising, some are expected. What is your opinion on this matter?