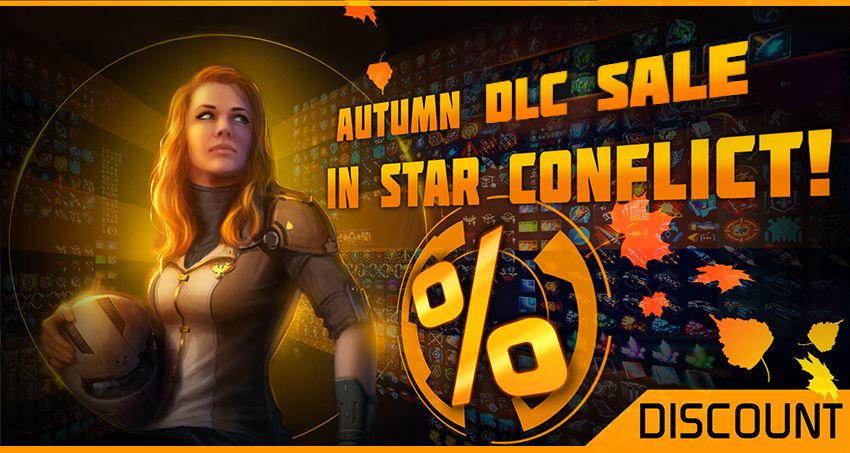 Pilots! The large-scale autumn-winter offensive against the Alien Sector wutg all the pilots of Star Conflict continues. It's time to strengthen the fleet!
We announce the start of the autumn DLC sale in Star Conflict!
A 50% discount on ship bundles in our game store and Steam. The sale will last until Tuesday, November 29th.
Yours faithfully,
Star Conflict team